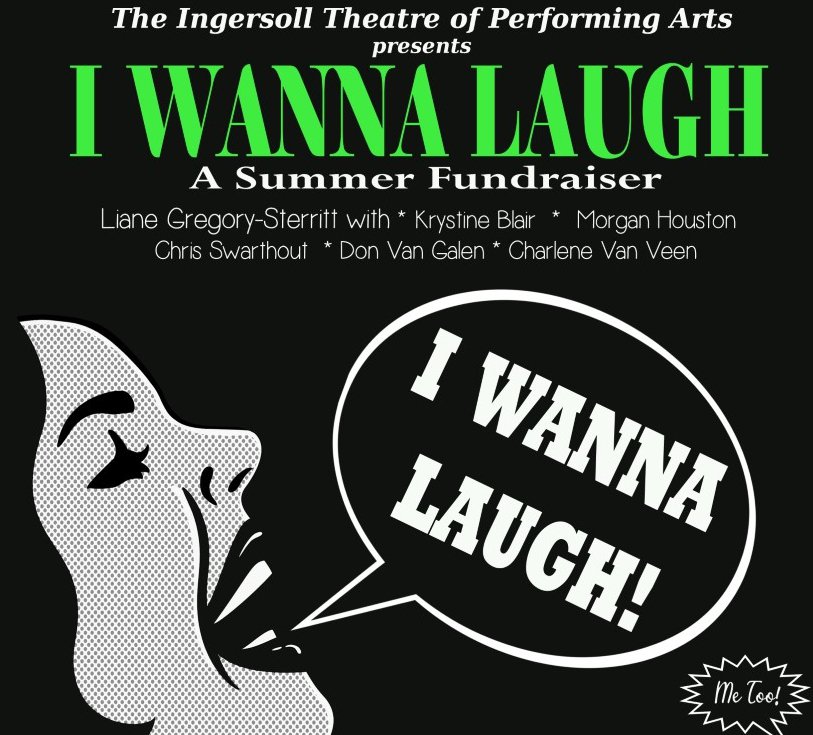 The Ingersoll Theatre's Fundraise The Roof campaign will be hosting an improv comedy show on Friday night.
INGERSOLL - Audiences are invited to the Ingersoll Theatre to watch an improv comedy show on Friday night.
"I Wanna Laugh" is an improv comedy show that will feature different scenes performed by a troupe of improvisors called the I Wanna Laugh players.
Host and co-producer Liane Gregory-Sterritt says the members in the audience will have a hand in this too.
"We're there to raise funds and make people have some belly laughs for the evening. It's the easiest way to build a roof that you'll ever do, you'll just sit there, laugh and build a roof. So we're going to put on scenes and for comedy improv it is all about spontaneous creation. There's nothing rehearsed, there's no safety net, there's no script. We start every scene with a suggestion from the audience and that nugget writes the rest of the scene."
People are asked to write down suggestions before the show begins. She says they can even participate by writing their name down on a ticket that they receive before the start of the show in the "I Wanna Laugh" bucket on stage. If their name is called, they can perform with the troupe.
Gregory-Sterritt says it's a fun night towards a great cause.
"That whole night is actually created by everybody that's there not just by the people that are on the stage, but also the people that are in the audience. So it's a really cool way to contribute. You're not just contributing to the funds, you're contributing to the whole evening as well."
The funds raised from the event will go towards repairing the theatre's roof. The Fundraise The Roof campaign has raised nearly $30,000.00 from various sources to put towards the cause.
Tickets are $20.00 each and they are available on ITOPA's website or you can call the theatre box office at 519-485-3070.
"I Wanna Laugh" starts at 7:30 p.m. The doors open at 6:30pm.