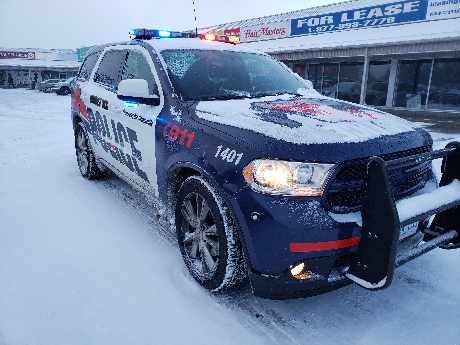 Stock photo
Police say three children were approached by a man from Bernadette Place as they were close to East Park Drive on February 20th, when he yelled out and exposed himself to them.
WOODSTOCK - Woodstock Police are investigating following an indecent act.
Police say three children were walking on Bernadette Place between 8:30 and 9:00 am today, entering the walkway from Bernadette Place to East Park Drive. One child was 11 years old while the other two children were 12 years old.
As they were close to East Park Drive, a man approached the children from Bernadette Place and yelled out. As they turned around to look at him, he exposed himself.
The man is described as white, 25 years old, 5'4" with some scruff on his face and he was wearing grey track pants, grey hoodie, dark short hair and black shoes.
The vehicle of interest is also described as a black, four-door sedan with damage to the front passenger side and a missing gas cap cover.
If anyone has more information, you're encouraged to contact Woodstock Police at 519-537-2323 or Crime Stoppers 421-TIPS (8477) or toll free at 1-800-222-TIPS (8477).