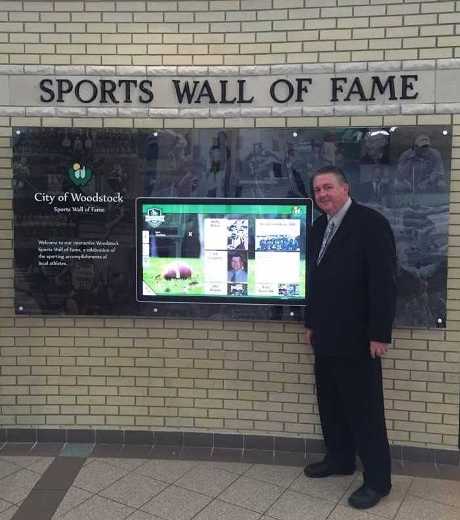 This year's inductees include former WWE wrestler Derek Couch, better known as Robbie McCallister, and Karen Hansen, who was a star in basketball, track & field, cross country and rowing.
WOODSTOCK - The Woodstock Sports Wall of Fame has announced the class of 2020.
They have not set a date for an induction ceremony at this time due to concerns around social distancing.
Woodstock City Councillor and member of the Recreation Advisory Committee Mark Schadenberg says they are still hoping to have a ceremony, we just don't know when.
"As of right now we have decided who is going to be on the Wall of Fame and the list has been approved by City Council, we are just waiting to hopefully set a date for the event. Maybe it can happen this year still in November, otherwise it won't happen until the Spring."
Schadenberg says they have some amazing inductee's this year and the first professional wrestler to make the Wall of Fame.
"The individual Male Athlete this year, the gentleman being inducted is Derek Couch, people remember him better as Robbie McCallister from WWE fame. To think that somebody from Woodstock or the Oxford County area to make it to the elite level of any professional sport is a remarkable accomplishment. Derek Couch was certainly able to do that for a number of years as a WWE wrestler for a number of years in the tag team category with his cousin Rory McCallister."
Here is the complete list of 2020 inductees and we will be doing a feature on all of them in the coming weeks and months.
Historical Category: Mr. Peter Ferguson A Badminton star who went to WCI.
Teams Category:
WCI Senior Boys Volleyball Team 1990-1991
WCI Senior Boys Basketball Team 1990-1991
Individual Female: Mrs. Karen Hansen – Basketball, Track & Field, Cross Country, Rowing.
Individual Male: Mr. Derek Couch - Wrestling.