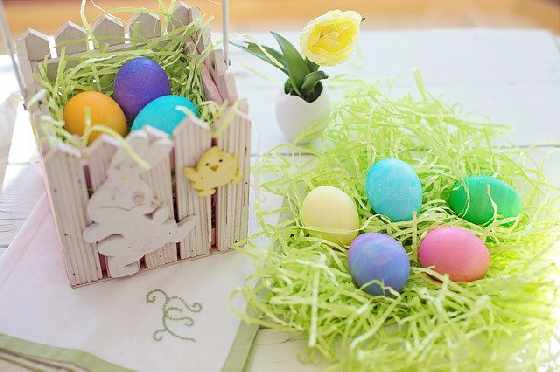 Stock photo - Pixabay.com
The baskets will contain toys, crayons, a book or a game, along with some Easter candy and treats.
WOODSTOCK - Ingamo Homes and Discovery Toys Educational Consultants have partnered up for Easter Fun Baskets for Kids.
The pair is asking individuals and businesses throughout the community to sponsor Easter baskets for children in need.
The fundraiser was founded by Educational Leader with Discovery Toys, Lindsay Wilson with a goal to promote healthy learning and development in children who may be going through financial or emotional hardship
"Once all the funds come in and I've ordered the toys, I put together all the baskets and deliver them around Easter time to Ingamo Homes and then they distribute to each of the kids just to give them an extra little treat at Easter. Ingamo Homes is a great way to give kids who may not get super elaborate gifts at Easter something to look forward to."
Baskets are $35.00 each and will contain toys, crayons, book or game from Discovery Toys, along with some Easter candy and treats.
Sponsors who donate over $100.00 will have their name and logo posted on Discovery Toys Facebook page.
If you are interested in donating please contact Lindsay Wilson at 519-239-7039 or via email at toyswithlindsay@gmail.com.