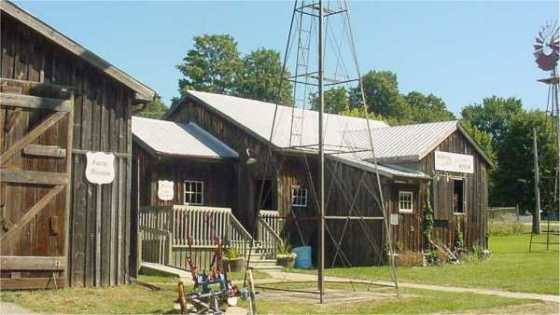 The Ingersoll Cheese Museum is a finalist once again this year for the Top Small Museum in Ontario.
INGERSOLL - The Ingersoll Cheese and Agricultural Museum is looking for your votes.
They are once again a finalist in the Ontario Choice Awards for Top Small Museum. The Cheese Museum won the award in 2016 thanks to the support of museum visitors and local residents. They chose not to run last year, throwing their support behind another local museum in Oxford County. This year, the museum was asked to run again by the organizing agency.
Curator Scott Gillies explains why he thinks the museum keeps getting nominated for this award.
"I think come in expecting to see a museum devoted to cheese and when they do arrive, they realize we are indeed much more than just cheese. It's certainly a focus and a feature of the museum site but we do tell more of the stories about a Town that has been built on cheese for the 150 plus years."
The Ingersoll Cheese & Agricultural Museum is up against museums in Hamilton, Peterborough, Kawartha and Tllsonburg.
You can vote once every 24 hours, on multiple devices and the attraction which receives the most overall votes will also be named the Attraction of the Year. Voting can be done online here.