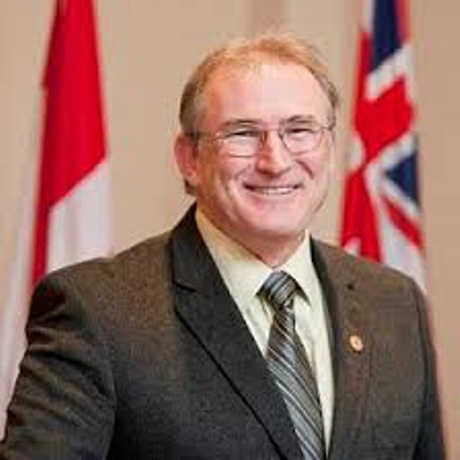 The Mayor of Ingersoll is making an emotional plea to residents after seeing far too many, out and about and not practicing social distancing.
INGERSOLL - The Mayor of Ingersoll is pleading with residents to stay home, practice social distancing and take COVID-19 seriously.
Ted Comiskey says he is extremely disappointed in the amount of calls he has received about people still getting together, gathering in groups and not following the Provincially mandated guidelines. Comiskey says he has seen it first hand and he wants everyone to know the virus is here in Oxford County, the numbers are going to get higher and the only way to stop the spread is to stay home and practice social distancing.
Comiskey wants everyone to know you can call the police if you see someone blatantly disregarding the social distancing guidelines. The number to call for anyone in Oxford County is 1-888-310-1122 and the number in Woodstock is 519-537-2323. Police will follow up and they have the power to lay charges to anyone not following the guidelines. It is illegal to gather in groups over 5 and to use playground equipment.
Comiskey says social distancing is our chance.
"There is a slogan going out, be smart, stay apart and that is what is going to save lives, that is what may save your life and please young people, spread the word for me, be part of it, be soldiers out there to help keep our community safe."
We currently have 18 confirmed cases of COVID-19 in the Southwestern Public Health Region, including 7 in Oxford County and two people from Elgin have died from the virus.
You can listen to the entire interview with Mayor Comiskey below.