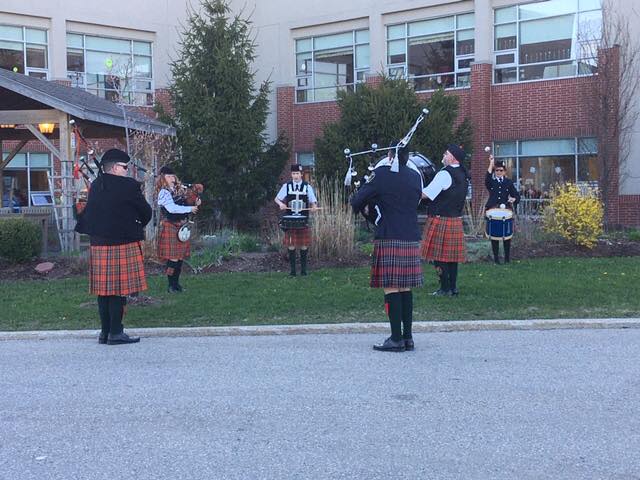 The Ingersoll Pipe Band are visiting local hospitals and nursing homes this weekend in Woodstock, Tillsonburg, Ingersoll, Embro, Tavistock and Innerkip.
INGERSOLL - The Ingersoll Pipe Band has been playing music at local hospitals and Long Term Care Homes during the pandemic in an effort to lift people's spirits.
The pipe band is made up of volunteers and they will be really busy this weekend as they try to lift spirits right across Oxford County. All of the places they are going to visit this weekend are super excited and really apprecaite the amazing work these volunteers are doing.
On Saturday they will be playing music outside of hospitals and seniors homes in Woodstock and Tillsonburg.
They plan to visit the following locations in Woodstock on Saturday:
- Park Place Retirement Residence
- Chartwell Oxford Gardens Retirement Residence
- Caressant Care Retirement Residence. After playing on the retirement side of the building band will go to the nursing home side.
- Woodingford Lodge Nursing Home
- Woodstock Hospital
They will make stops at the following locations in Tillsonburg on Saturday:
- Woodingford Lodge
- Maple Manor
- Tillsonburg Hospital
Then on Sunday they will be visiting the following locations in the Towns of Ingersoll, Embro, Innerkip and Tavistock:
- Alexandra Hospital
- Woodingford Lodge Nursing Home
- Oxford Manor Retirement Home
- Cambrocourt ManorRetirement
- The Maples Retirement Home
- PeopleCare Nursing Home
- Innerkip Seniors Apartments