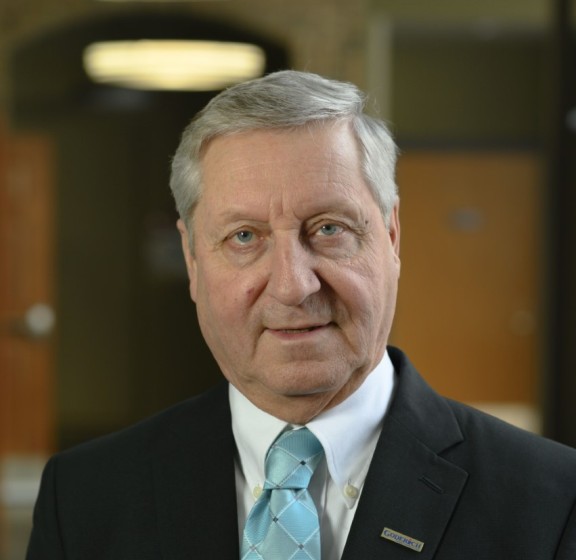 McCabe discusses the challenges of governing during a pandemic, looking at opening the administration building and says the County is not looking at layoffs right now and are looking at bringing people back.
OXFORD COUNTY - Oxford County has a new CAO after the retirement of Peter Crockett.
Interim CAO Larry McCabe has been on the job for two weeks now. He has an extensive history in municipal Government and was actually the CAO for the Town of Goderich during the massive Tornado that devastated the town. You can read more about his history and qualifications online here.
McCabe says the number one challenge the County is facing right now, is the same challenge every municipality is facing and that is governing during a pandemic.
"Regardless of COVID-19, business still has to go on, services still have to be provided, although they may be delivered in a different way. Business has gone on and decisions are being made that we continue to operate at all the different strategic initiatives that the County has determined."
McCabe says he has been incredibly impressed with all of the staff at Oxford County thus far and is really enjoying working with this council. At the start of the pandemic, the County did have to lay off some seasonal and part time staff. McCabe says they do not anticipate more layoffs right now and they hope to bring staff back.
"I think we are looking at plans to bring staff back, so to look at layoffs at this point in time, no that is not the situation, we monitor, staff are working from home and it is working quite well but we are going to have a phased approach to open up the administration building over the next little while."
McCabe says they will need some help from the Provincial and Federal Governments.
"Oxford County, like other municipalities are tracking COVID expenses that wouldn't normally incur, so we have the ability to relay to the Provincial and Federal Governments what the incremental costs have been. We have been requested by County council through staff to look at the budget for 2020 and determine any areas that can be reconsidered for expenditure and that will come back to County council at their next meeting."
You can listen to the full interview with Larry McCabe below.