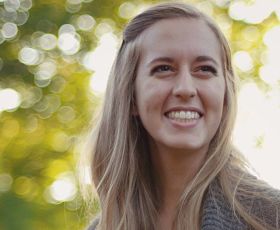 (facebook)
A Woodstock local is using her engineering skills to help build orphanages overseas.
WOODSTOCK - A 4th year engineering student from Woodstock is putting her technical skills to great use to help the underprivileged. Marcie van Weerdhuizen was among a team comprised of architects and engineers to help construct an orphanage in Haiti. Team leader for the non-profit organization group called Engineering Ministries International, Kevin Weins, explained Marcie's role in Haiti.
"Marcie was an engineering intern on our project team to Haiti. She was involved in the team makeup, she would do site investigation for this orphanage that we were designing in Haiti."
The group travels all over the world and goes on 3 trips a year.
"It is a non-profit group we pull together teams of volunteers and architects, we will go overseas and will help a group with their master plans engineering, electrical, and structural. We are designing hospitals, schools, as well as orphanages to work with all different types of groups in all different parts of the world," said Weins.
Wiens said it was rewarding to be apart of the program.
"It was a great experience to see what God is doing around the world, and just to see this orphanage and the kids there. We came back totally changed and we really connected with the people there we will have life long relationships with the people in Haiti and our hearts will always be there."
Van Weerdhuizen was responsible for preparing civil site drawings with a final report set to be drafted with details coming later this year.