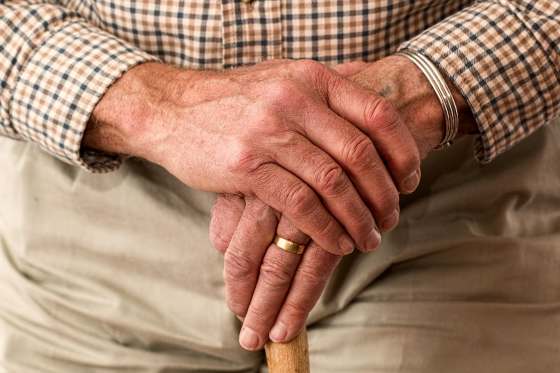 A senior from Oxford County has been duped out of $20,000 after falling victim to what is commonly known as the Bank Manager scam.
OXFORD COUNTY - Oxford County OPP are alerting the public after a local senior was recently scammed out of approximately $20,000.
The local resident received a call from the individual, who claimed to be a banking manager from their financial institution. The caller stated that a teller had stolen money from their accounts, and needed their help in catching the thief. The caller then asked to the victim's computer, which they allowed.
While on the computer, the unknown suspects removed a large amount of money from a line of credit and transferred the funds to a second account and began to withdrawal approximately $20,000.
Constable Ed Sanchuk says precautions can be taken to ensure this does not happen to others in the future.
"The painful irony of this scam is that it is an honest individual's desire to help catch a criminal that ends up turning that person into a victim. Luckily there are a few simple precautions that individuals can take to ensure they don't fall prey to this type of fraud."
The OPP are warning everyone that this is a SCAM and to be extremely careful if you should receive this type of call. The purpose of this scam is to defraud you of your money. They say the person on the phone sounds genuine and calls can sometimes last hours, however you can be certain he/she is not a real bank employee.
OPP say it is important to remember that neither your bank nor a police investigator will ever request that you assist in an undercover investigation or ask you to withdraw money from your account. If you receive such a suspicious call, hang up and call police.
They say to never give anyone access to your computer or give out personal bank information over the phone unless you have called your bank and they ask to confirm your identity with a few questions.
If you do need to withdraw a large sum of money for a legitimate purpose, request a bank draft or a money order as this ensures only the intended recipient is able to access the money.
Criminals will not accept these payments because it creates a paper trail that can be used by real investigators to track them. And OPP says to check your bank statement frequently and report any irregularities to your bank as soon as you notice them.
Remember, if you have received this type of telephone call, a serious criminal offence of attempt fraud has been committed.
By reporting this attempt fraud to your bank and local police, other people in your community will be notified and protected.
OPP are continuing to investigate and are seeking the public's assistance with this investigation. If anyone has any information they are being asked to contact the Oxford County OPP at 1-888-310-1122.
Should you wish to remain anonymous, you may call Crime Stoppers at 1-800-222-8477 (TIPS) or www.oxfordcrimestoppers.comwhere you may be eligible to receive a cash reward of up to $2,000.
SENIOR living in @OxfordCounty scammed out of $20,000. If YOU have elderly parents, grandparents friends or neighbours, please let them know about this #SCAM. @canantifraud @SeniorsON @SeniorSafe #OxfordOPP ^es https://t.co/YP0XUbTCwf

— OPP West (@OPP_WR) September 5, 2019