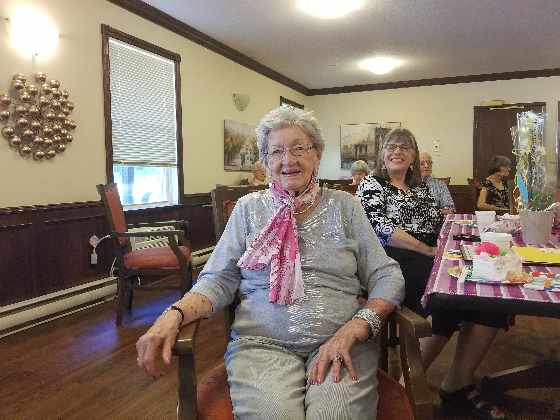 Dory Elliot celebrates her 100th Birthday
It was no ordinary day for Dory Elliott because she was celebrating a milestone.
WOODSTOCK - It was a day of celebration at Park Place Retirement Residence, as one of it's residents celebrated their 100th birthday.
There was a live band and friends abound as Dory Elliott shared her words of wisdom.
"I think you have to meet every challenge as you come to them head on and live it up."
Some of her family had come up from Florida for the celebration.
Elliott described what have been keys to her long life.
"Good health, good exercise, enjoy what you do every day."
Even at 100 Elliott still stays active swimming laps around the pool, playing bridge with her friends and making sure to catch Jeopardy every night.
When it came to her thoughts on being 100 she says, she feels "wonderful."