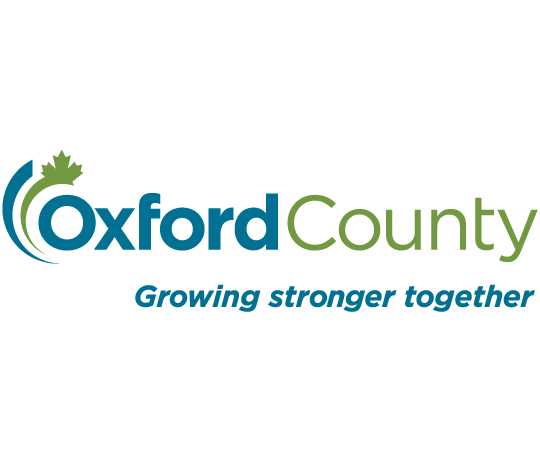 Oxford County council were provided with an update on the Managed Forest Plan. The Public Works department gave a presentation, reviewing their activity from 2018 and Operational Activity Forecast for the next ten years.
OXFORD COUNTY - A presentation by Oxford County's Public Works department's looked at how to manage and maintain the County's forests.
Members of the Public Works department gave a presentation, which looked at their activity throughout the past year and their 10-year Operational Activity Forecast.
Warden Larry Martin says he is happy with the work so far.
"I think it's great. I've always maintained that the trees are like a crop they have to be harvested, otherwise you lose all benefit from them whatsoever. And that's what they are doing, they're harvesting the trees that needed to be harvested and replanting with four to five foot trees. That's a substantial tree to start off with, otherwise if you just plant a ceiling you're about twenty years before you get shade. I agree with what they're doing, it's great."
Staff also presented activities from this past year, which were tree planting, wetland rehabilitation and the salvage and harvesting of ash and beech trees.
It is a 20 year plan, which started in 2018, that focuses on three primary objectives; generating a sustainable supply of forest products and revenue from those products; ii) managing forests to guard against flooding and erosion while protecting source water providing recreation for citizens and habitat for wildlife.
Warden Martin says their long term goals can benefit the County.
"This factors in with our sustainability plan and the environment and looking after it, and we need more tree cover and that is one reason why they think we should maintain ownership of the bush lots in order to look after them, maintain them rather than watch them shrink gradually year after year after year. We need the trees, we need the oxygen so this is the best way to do it, maintain it and stabilize it."
The presentation included the County's forest properties, which is under 2,000 acres of land.
The properties were agreement forests, which were 44% of the total woodlands, source water protection and wetland complex lands east of Sweaburg and those made up for 37% of the total woodlands. Closed landfills, wastewater treatment lagoons and associated buffer lands were also a part of the County's properties, which were just 19%.