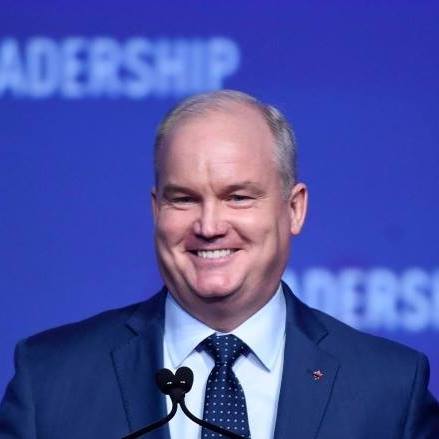 Facebook Photo
Local MP Dave Mackenzie called into Heart FM today to share his thoughts on the new leader of the Conservative Party Erin O'Toole.
OXFORD COUNTY - The Conservative Party of Canada has a new leader at the helm.
Erin O'Toole won the nomination early this morning after some technical issues. O'Toole won with 57 per cent of the final ballot votes to Peter MacKay's 43 per cent.
Local Conservative MP for Oxford County Dave MacKenzie says he thinks Erin O'Toole is a good choice for the party.
"I think we had at least 3 good candidates, some people would say 4. I think the three that stood out all were quite capable and I am more than happy to see Erin as the leader and I look forward to working with him as we move forward and form the next Government."
MacKenzie thinks O'Toole can lead the party to victory in the next election and admits they need to gain ground in Ontario and Quebec.
"I think we will see in the next few weeks or months that Erin will have a good solid team in both Ontario and Quebec and you are right the GTA is always a struggle for Conservatives but I think Leslyn Lewis broke some of that down and I think as we go forward we will see more seats come out of that whole area."
MacKenzie says O'Toole has an impressive resume.
"He was a member of the Canadian Armed Forces for about 10 or 12 years, he was a lawyer, practiced corporate law in Toronto, but he has been in Ottawa now for about 10 years. He is a capable politician, he handled the portfolios he was given by former Prime Minister Stephen Harper. I think going forward, people will be very pleased to see Erin heading up the Conservative Party. It kind of breaks away from the past, Erin will be seen as a new face, a new leader and I look forward to working with him.
You can listen to the interview with Mackenzie below: