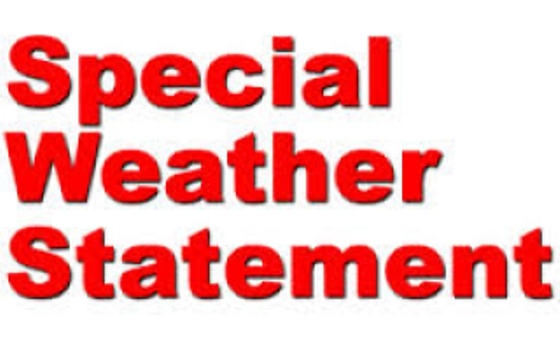 Environment Canada says wind gusts could reach 110 km/h in some areas of the region on Sunday.
OXFORD COUNTY - Environment Canada has issued a special weather statement for the region, including Oxford County.
They are warning of severe winds starting on Sunday, mixed with about 2 to 5 centimetres of snow. Environment Canada says the wind gusts could reach between 90 to 110 km/h starting on Sunday afternoon. 110 km/h winds would be considered a category 1 hurricane.
Areas near the Great Lakes are at a greater risk of the storm. The strong winds will persist through Sunday night and gradually weaken on Monday.
The winds could cause damage to buildings, with roof shingles and windows being the most vulnerable. Their is also an increased risk of a power outage.
In addition flurries and blowing snow will develop Sunday afternoon. Local snowfall amounts in the 2 to 5 cm range are possible by Monday morning. More importantly, any fresh snow that falls will be whipped up by the very strong winds creating whiteout conditions at times.
Visibility may be significantly and suddenly reduced to near zero making travel hazardous.