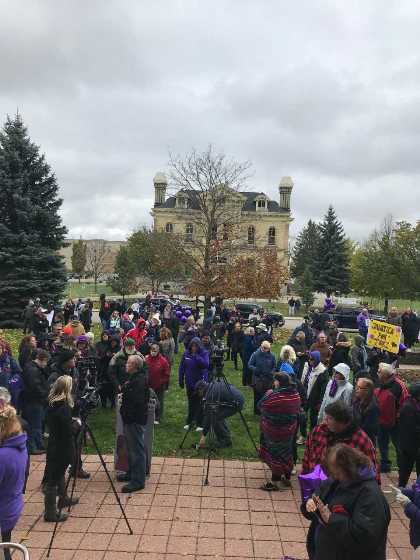 It's official, Terri-Lynne McClintic has been transferred from an aboriginal healing lodge and is back behind bars.
WOODSTOCK - The woman who murdered Tori Stafford will not be spending any more time at an Aboriginal Healing Lodge.
Rodney Stafford confirmed the news today with a Face post saying "It's official Terri-Lynn is back behind bars. WHOO HOOO."
McClintic was transferred back to prison last night. The move stems from an announce from Public Safety Minister Ralph Goodale yesterday. Goodale announced new rules for how Correctional Service Canada approves and assesses inmate transfers to healing lodges. The announcement means that McClintic's case could be up for an reassessment faster than expected.
The report means indicates that officials will have to consider a number of factors before moving an inmate to a healing lodge. Those factors include length of sentence and the nature of the crime.
Heart FM has reached out to Rodney Stafford for a comment and we expect to hear from him later today.