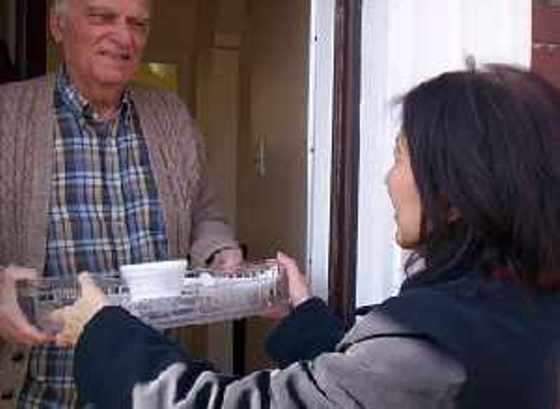 stock photo
Local seniors may be surprised to see who is delivering their meals on wheels this week.
TILLSONBURG - Community Champions will be delivering supper to local seniors in Tillsonburg through the Meals on Wheels program.
The March for Wheels is being done through Tillsonburg's Multi-Service Centre. Home Support Special Coordinator Kaitlyn Cormier says the community champion deliveries will start today with Warden Larry Martin.
"Then we have the Tillsonburg Mayor delivering meals on Wednesday with myself and another regular volunteer Dayna, then on Thursday we have a councillor from Bayham doing Thursday and Friday."
Oxford County MPP Ernie Hardeman will also be doing the deliveries on Friday.
Meals on Wheels is an affordable, local meal delivery service available to seniors and individuals with disabilities living independently in Tillsonburg and surrounding communities. Volunteers deliver hot, healthy and tasty meals to the client's door at both lunch and/or dinner. A client safety check is an important part of the service for both clients and caregivers.
March for Meals is centered around raising awareness for our local, not-for-profit Meals on Wheels provider, Multi-Service Centre, to celebrate the impact and value of the organization and its volunteers who make this program possible. Access to well balanced, affordable meals is imperative to the independence and sustenance to seniors and individuals with disabilities.
You can read more about Meals for Wheels online here.