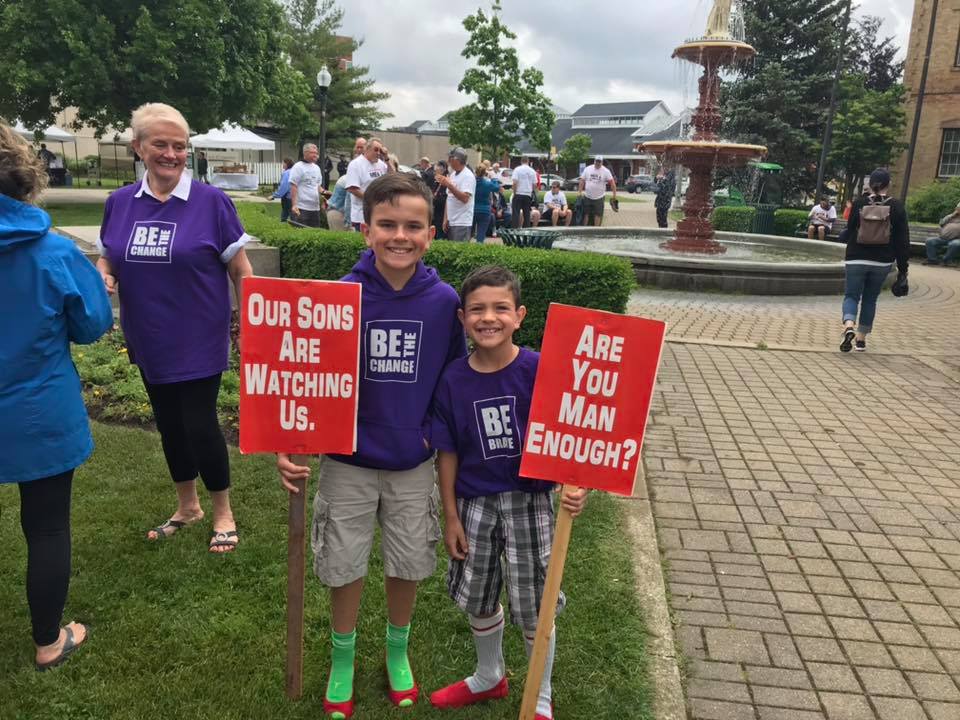 The streets of Woodstock will be quite the sight as men gather to raise awareness and much needed funds to support sexual assault counselling programs at DASO.
UPDATE: Over 90 walkers participated in the Men in Heels event for Domestic Abuse Services Oxford today. Organizers have just tallied all the money and they cleared $27,746.40 this year! Last year they were just over $19,000 so a considerable increase.
WOODSTOCK - DASO is hosting their annual Men In Heels event today at Museum Square.
Men are welcome to come on out and take part in the walk with a minimum donation of $20. Executive Director of DASO Rhonda Hendall says they have already raised $22,000 through their amazing sponsors.
"All the money raised goes to our counselling programs, especially for sexual assault. Sexual assault counselling is really under funded in our area, and most of it goes to our sexual assault counselling program."
Registration starts at 11 am at Museum Square and then the men will do the short walk starting at 12:15 p.m. in their red high heels. Hendall says you can sign up this morning and the more the merrier.
"I just hope people come out, it's a fun event, come on out, it's fun to watch, It is supposed to raining and we are aware of that, we decided not to cancel, hopefully it is just a light rain and it won't dampen anyone spirits too much, we already have the streets blocked off and we are ready to roll rain or shine."
You can find more information about Men in Heels online here.