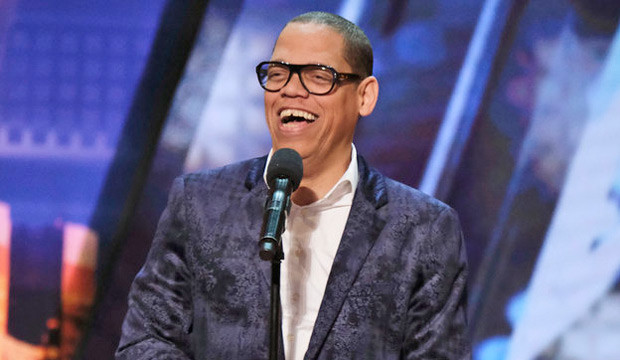 Get your popcorn ready, set the PVR and make sure everyone is home tonight as Woodtock's own Greg Morton will be featured in the Semi Finals tonight of America's Got Talent.
WOODSTOCK - Set your PVR's...
Woodstock's own Greg Morton is competing on America's Got Talent tonight in the semi Finals.
Unfortunately we cannot vote in Canada, however Morton has a great shot to advance and has been a constant crowd favourite, everytime he has been featured. We have an interview lined up with him tomorrow morning with John and Sabrina to see how he's doing.
We spoke with Greg just before his last performance. Since being featured on A-G-T, Morton says the support from back home has been great. He says he will be returning to the Friendly City to do another fundraiser for College Avenue Secondary School. He says AGT has really helped his profile.
"I've had somebody approach me already from Las Vegas. A club that I already know, The Laugh Factory, and the guy there he really wants me, he'd love for me to have my first residency there. I've had an agency contact me about voice work, I've had a lot of cool gigs come in. Somebody called in the other day from Dubai wanting me to do a corporate (event) and another one is a baseball half-time show."
He has been a stand-up comedian for nearly 40 years and he says it feels good to get some recognition.
The show starts at 8:00 pm on Citytv.