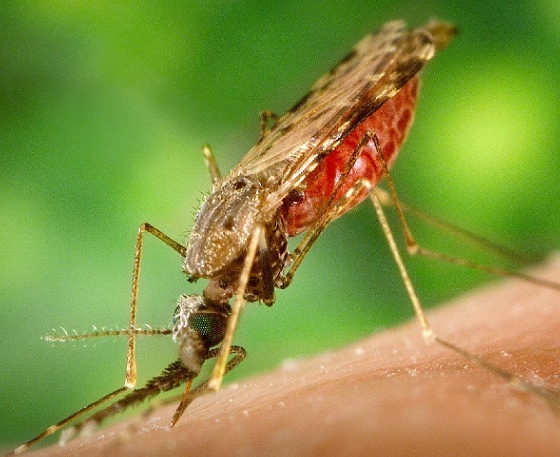 Mosquito season has started and those pesky insects are not just annoying, they can also be carrying the West Nile Virus.
Summer is here and that means backyard BBQ's, sunscreen and of course those pesky mosquito's.
Mosquito's are obviously annoying, however they can also be dangerous. The Perth County Health Unit is reminding everyone about the dangers of West Nile Virus, which can be transferred through mosquito bites.
Evidence shows that many people infected with WNV will have mild symptoms or no symptoms at all. However, people with weaker immune systems and people with chronic diseases are at greater risk for serious health effects. Over the last several years, mosquitoes carrying WNV have been found in Perth County. In the last 5 years, there have been fewer than five cases of WNV human infection reported in Perth County.
You can help prevent attracting mosquito's on your property by cleaning up standing water. Public Health Inspector Stephanie Carlisle says people can stop mosquitoes from breeding by getting rid of standing water around their home, farm and workplace at least once a week.
"Objects that collect water, like birdbaths, children's toys, pool covers and tires, are perfect mosquito breeding grounds."
Adult mosquitoes also like to rest in dense shrubbery. Keep bushes and shrubs clear of overgrowth and debris, and keep compost piles turned on a regular basis.
You can protect yourself from mosquito bites by wearing insect repellent containing DEET Icaridin on clothing and exposed skin. Icaridin is a similar product to DEET and was registered in 2012 by Health Canada as a safe and effective insect repellent. Always read and follow label directions.
Other tips include cover up with light-coloured clothes, long sleeves and pants when outdoors or while in areas where mosquito activity is high and take extra protection measures at dusk and dawn when mosquitoes are most active.