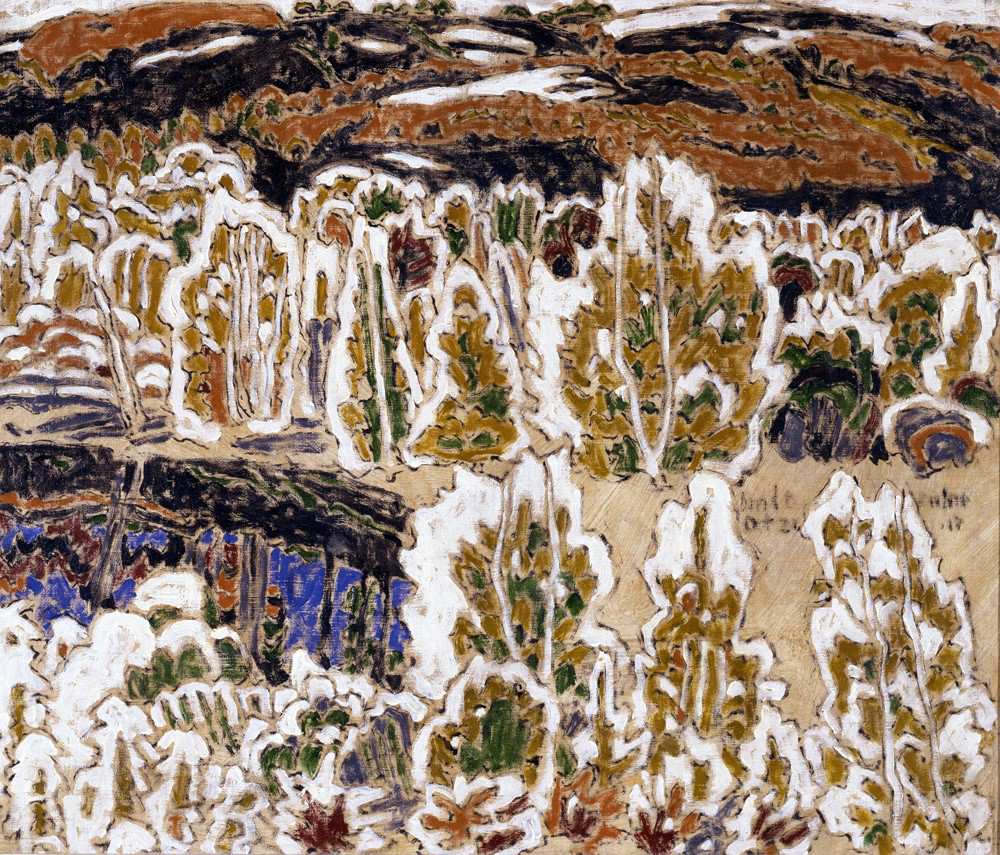 David Milne, Canadian (1882 – 1953) Pool and Birches (1917), oil on canvas, 56.00 x 66.00 cm, Gift from the Douglas M. Duncan Collection, 1970, 1970.62.
The new banner exhibition on the second floor is called Blazes Along the Trail: Exploring David Milne's Imaginative Vision.
WOODSTOCK - A fresh slate of exhibitions are now on display at the Woodstock Art Gallery.
Curator Mary Reid says you have to check out the new banner exhibition on the second floor.
"We have borrowed an exhibition from the Art Gallery of Windsor, focusing on the work on David Milne. David Milne was a contemporary of the group of 7, a very prominent artist himself, he split his time between Canada and the US and really made tremendous strides in terms of the form of dry point, print making."
'Blazes Along the Trail': Exploring David Milne's Imaginative Vision is curated by Christopher Finn and organized and circulated by the Art Gallery of Windsor.
The exhibition explores Milne's significance as an early twentieth-century Canadian modernist artist and includes a selection of oil paintings, watercolours and drypoint prints.
Also on view are two new exhibitions highlighting works from the permanent collection, curated by Julia de Kwant and Mary Reid.
"We have a little exhibition, this is one that I put together called Winter is Coming and if you looked outside today, winter is here, this is a selection of works from our permanent collection and it has a winter, holiday theme, it's a lot of fun and will be on until the beginning of January."
Animals of the Arctic: Caribou and Seals showcases a selection of the Woodstock Art Gallery's 2016 acquisition of 231 works from the Museum of Inuit Art, now permanently closed. The drawings highlight the traditional way of life for the Inuit through the hunting of caribou and seals.
The Woodstock Art Gallery is open Tuesday to Saturday from 12 p.m. to 4 p.m., with a special hour for seniors and people at risk from 11 a.m. to 12 p.m. Admission is free and open to all and they have a number of COVID-19 safety protocols in place to keep you safe.