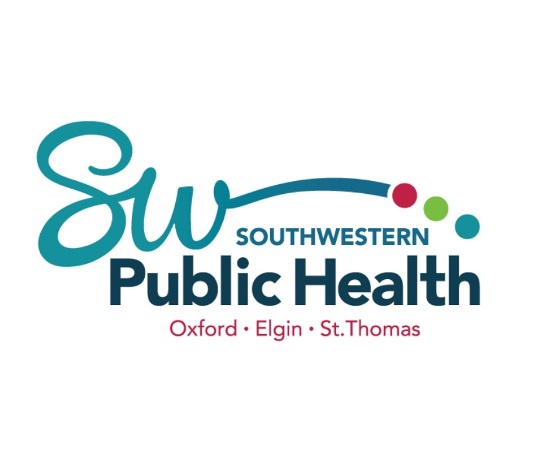 Students from Central Public School will help Southwestern Public Health paint the crosswalk at the intersection of Hunter and Light Street, promoting active transportation to school.
WOODSTOCK - The crosswalk at the intersection of Hunter and Light Street will be getting a fresh coat of paint tomorrow.
Students in Grades 7-8 at Central Public School will help paint the area, which is in partnership with Southwestern Public Health.
Public Health Nurse, Meagan Lichti says a local artist will be on hand to help too.
"So we're going to have the Grades 7-8 kids come out to actually help us paint. We have a local artist who's volunteered with our committee, she's actually a mom of some students at Central School. So she's made a design for us and it includes different shapes and letters and symbols, which we've given paper copies to all the students at Central School, and they have coloured for us. So we have now collected all of those back so she is going to use those as well for some inspiration for the actual painting the day of on June 4th."
The initiative is a part of the Active and Safe Routes to School program. The program is in partnership with organizations to get students to seek active transportation to school.
Lichti says SWPH has been working with a committee at Central Public School for a year and a half on different ways of encouraging active travel to and from school. She says through some of the data collected, this intersection raised several traffic concerns from parents and students.
She says this crosswalk painting initiative was brought up from one of their city partners.
"There have been a few different initiatives, some traffic counts were taken. The city has since turned it into a four-way stop and then one of our city partners actually presented this idea that was done in Kitchener about painting the crosswalk just for an initiative called Resident-Led Traffic Calming. So the idea is that the paint and the image on the road will help to slow down traffic."
In addition to SWPH, the project will involve other community partners; Parents and students, along with staff from the City of Woodstock will also be in attendance.
She says the project will help the kids feel more connected to their community.
"We really want them to enjoy being outside and we want them to want to walk and bike to school, so we're hoping that they have a sense of ownership in this project. And that'll increase their want to use the crosswalk to get to and from school."
She adds the purpose is to also let drivers be more aware of the school zone that is present, and the students who use the area to travel to and from school.
The intersection will be closed early morning and remain closed all day on June 5th for the paint to dry. If it ends up raining, the event will be rescheduled to June 11th.