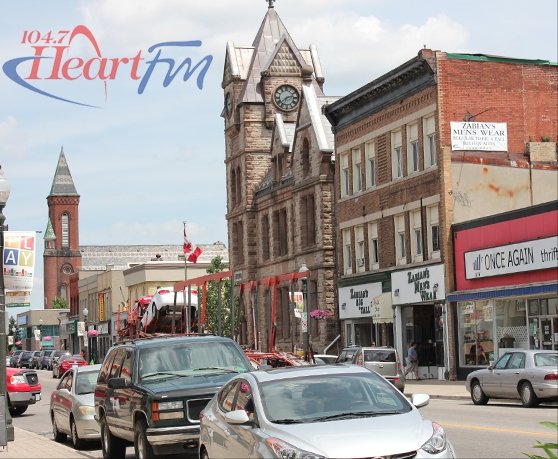 A new medical clinic at 235 Dundas Street is in the works. It would include a pharmacy, a walk in and urgent care clinic.
WOODSTOCK - A new Urgent Care Clinic and Pharmacy could be coming to the Friendly City.
The C & M Mini Mart on 235 Dundas Street has been sold and will officially close down at the end of January. The new owner of the building is Syed Irshad Ahmed. Heart FM has been forwarded some of the plans he has for the building.
The Convenience Store would be transformed into a new clinic that could feature a pharmacy, urgent care and a private entrance for a second methadone clinic in Woodstock.
The official application for this proposed clinic has been withdrawn. Should the applicant wish to proceed with the proposal, a new application is required to be submitted and will again be circulated to the residents within 120 metres of the property. This means the owner, could submit a similar or modified application in the future. They would need to get a zone application for the methadone clinic, that would need the approval of Woodstock City Council.
Heart FM has been forwarded the original plans for the proposed medical clinic.

Here are the plans for the Methadone Clinic that would take up 25 percent of the total area:
- Leave people from addictions and go back to their normal life.
- Respect and support addicted people with Dr. follow up and monitoring along with pharmacist behavioural health counselling.
- Help and support Woodstock community by providing services under one roof. (Dr. follow up and dispensary)
- Patients follow up is key and keep close relationship with patients.
- Creating awareness on the methadone treatment benefits will help more recovering addicts back to their feet.
Here are the plans for the Pharmacy that would take up 25 percent of the total area:
- Medications review
- Long pharmacy hours
- Compliance packaging (Blisters)
- Free home delivery
- Flu vaccination
- Travel vaccinations
- Clinic day (Diabetes, healthy heart, osteoporosis, smoking cessation, pain management)
- Seniors and low- income people discount
The Walk in Clinic/Urgent Care Clinic would take up 50 percent of the total area:
- Walk in doctors available
- Cardiac Test: (ECG. Stress echo, stress test, ambulatory BP monitor, holter monitor)
- Lab sampling (Collect blood and urine sample for lab test)
- d. Audiologist (Hearing aid testing)
- Specialists (Cardiologist, Psychiatrist and others)
- Foot and health care (orthotics and orthopedic shoes)These plans will still need some more approval from the City.
The new owner will take over the location after January 30th and would need to do several renovations before they could officially open.