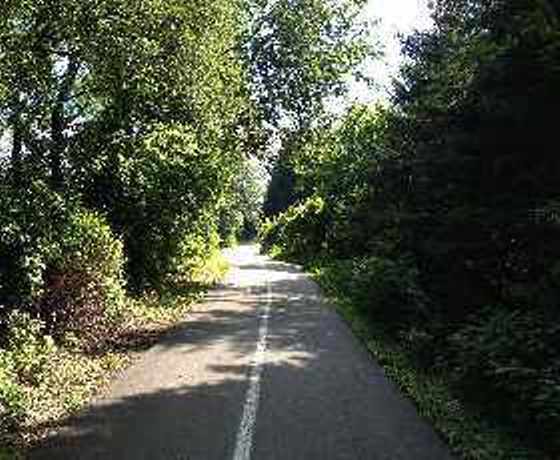 stock photo
The development of a multi-use recreational trail between Norwich and Tillsonburg has been approved by Oxford County council.
OXFORD COUNTY - Oxford County council has authorized on the development of the multi-use recreational trail between Norwich and Tillsonburg.
Council have leased the railway corridor lands, formerly owned by the County, to a Norwich-based community partnership.
Warden Larry Martin says staff can now inform the public on what is happening.
"That was originally back in 2014, I believe, was part of the Trans Canada Trail, they wanted to do both at once and at that point in time we didn't have a committee in Norwich at that time to deal with that trail and there is a committee there now that wants to work with it. So this i just giving them to go ahead, hold public consultation meetings and to let them know what's happening. It's the utility line that runs from Norwich into Springford and it'll run on through into Tillsonburg."
According to the staff report, staff will support the Norwich community trail group and the
Oxford County Trails Council to develop a detailed work plan and coordinate a subsequent public consultation session to advise the public of the project and address any adjacent land owner's concerns.
The trail would be used for walking and bicycling. Warden Martin says it will be environmentally friendly.
"That fits in with our green energy and cuts down on green house gas emissions and that provides healthy recreation for people, like you can walk now. Once that gets opened up, you'll be able to walk on a trail from Norwich right through to Tillsonburg and the other way around as well. And once you get to Tillsonburg you will junction across the Trans Canada Trail as well."
The project is targeting a start date in the year 2020.