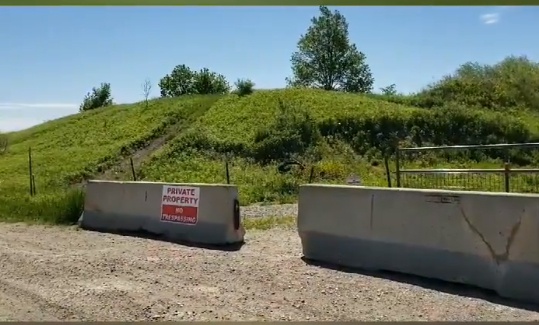 Residents have been using the Aggregate Quarries in Zorra Township for swimming and riding ATV's for years. Police are reminding everyone this is illegal and fines can and will be handed out.
ZORRA TOWNSHIP - Oxford County OPP is cracking down on trespassers at the Aggregate Quarries in Zorra Township.
The quarries are located on Road 58 and 17th Line, also known as Putnam Road. Constable Patti Cote says this is Private Property and you can get charged.
"It's actually private property and although a lot of people have been coming to this area to swim or ride ATV's for a long time. I'm here to tell you it is actually private property and by you going there, is actually an offence under the Trespass to Property Act. We are asking that everybody discontinue to use this area for leisure reasons."
Police were doing patrols at the quarries today and have already spoken to a few people about trespassing.
#OPP Oxford County reminding the public that the quarries on Road 58 and 17th Line @ZorraTwp area are private property. Swimming or riding ATV's is not permitted without permission, and is an #offence under the Trespass to Property Act^pc pic.twitter.com/0KWQD7DQ0j

— OPP West Region (@OPP_WR) June 1, 2020