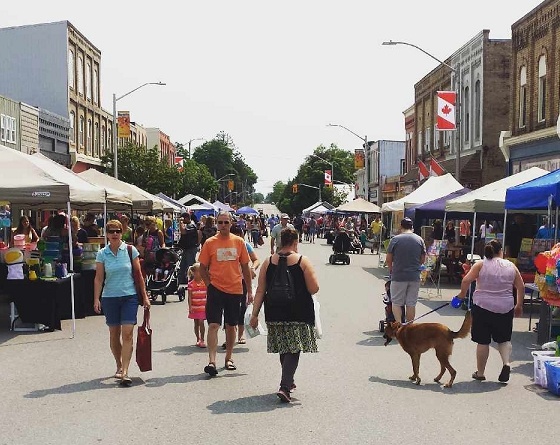 Nostalgia Days (stock photo)
The town of Norwich will be buzzing as the Nostalgia Days Festival returns this week. The event is free and gets started tomorrow.
NORWICH - Main Street in Norwich will be closed this week for the Norwich Nostalgia Days.
The Norwich BIA is putting on the event.
The popular Nostalgia Days Festival is the perfect chance to get the family and friends together and experience what Norwich has to offer.
People can expect to see food trucks, vendors and more. Vendor Organizer Jeanette VanLagen says the festival brings people together.
"I think it's been going on for almost 15 to 20 years and it just brings the whole community together and we grab lots of people from the outlying communities to come to this event. And we just enjoy community."
VanLagen says there are a lot of activities planned for this year. She says the expansion of the Kids Zone is among the new additions.
"We usually get the bouncy castles but this year we've decided to expand on the Kids Zone and it's called Green Streets. And it's right across from the post office in Norwich, so we have all the big lawn games. There will be 4x4, there's going to be a sand pile, there's going to be organized games for the kids and it is free this year."
The Green Streets Challenge will feature different activities for kids in the downtown area, including historical fun tractor games at the Norwich Museum, along with horse carriage rides around town.
This year's festival will also feature a Kids Fishing Derby at the Norwich Dam, hosted by the Norwich Optimist Club and the OPP. Among the other attractions will include a car show and live entertainment with performances by Sarah Smith and Cory Mercer.
It is free and it gets underway tomorrow from 9:00 am to 8:00 pm and then it runs again on Saturday from 9:00 am to 3:00pm.