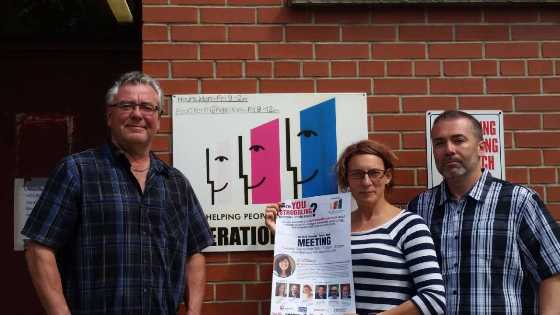 Operation Sharing is looking to have a real discussion about poverty in Oxford County.
WOODSTOCK - Operation Sharing is getting set to host an Oxford County Town Hall meeting to talk about poverty.
The evening will feature a panel of local leaders, experts and doctors who will talk about critical new research to reduce poverty. Public Relations for Operation Sharing Vanessa Giuliano tells Heart FM what the panelists will be speaking about.
"Those of us on the panel will be speaking about what we are already doing, what we would like to see. The day of the Town Hall is not a day to get answers, it is a day to hear what people are looking for, to find out what is already being done. The second day is when we are going to try to find some answers to this and Dr. McIntrye and Dr. Smith Carrier are going to be the ones assisting us in trying to do that."
She adds the whole evening is designed to take questions from the audience and it's a chance to share your concerns and ideas on how to erase poverty in Oxford County. Giuliano says they are hoping to see a wide variety of people at this forum.
"I would like to see folks who are on the receiving end of the Food for Friends food card or the Salvation Army food box or on welfare assistance. I would like to see those who are on low income that may not come and get those assistance's but are still struggling with rent and food and hydro. I would like to see those people who work for social services, I'd like them to come out and see what else is out there that we could do."
The meeting will happening on Tuesday September 26th from 7:00 pm - 9:30 pm at the Unifor Hall in Woodstock.
The Keynote speaker is Dr. Lynn McIntyre. Here is her bio:
Dr. Lynn McIntyre is Professor Emerita of Community Health Sciences at the University of Calgary. She is a Fellow of the Royal College of Physicians of Canada in Public Health and Preventive Medicine, and a Fellow of the Canadian Academy of Health Sciences. She retired from her active faculty positron in
November 2015 and is now 'free' to work on ways to reduce household food insecurity--inadequate access to food due to financial constraint. Dr. McIntyre will lead off a town hall conversation on poverty reduction as it might apply to Oxford County by presenting key findings from her over 30 years of research on household food insecurity, which is a marker of deep poverty in Canada. She will discuss who is vulnerable, what policies increase or reduce food insecurity, and what needs to be done. Most of all, she will bust the myth that food-based rather than income-based solutions are needed.
The panel will also feature Moderator Chris Cunningham from the Southgate Centre, Warden David Mayberry, Vanessa Giuliano, Paul Beaton the Director of Human Services at Oxford County, Ken Brooks who is a lawyer specializing in poverty law and Dr. Tracy Smith-Carrier.