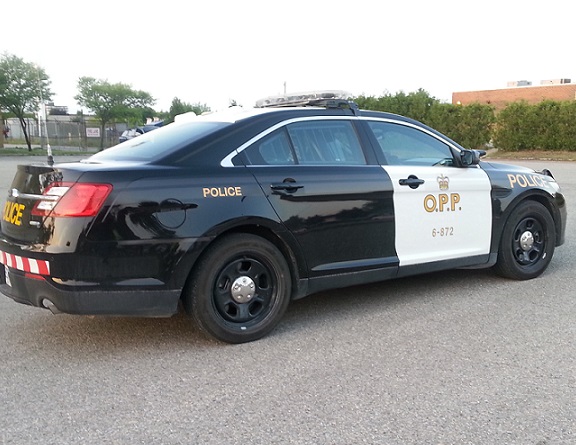 Briefs include a 19 year old charged with assault with weapon in Tillsonburg, a Toronto man facing impaired driving charges after his vehicle went up in flames in SWOX and two cars that were badly damaged by mischief in Tillsonburg and Ingersoll.
TILLSONBURG - A 19 year old man from Tillsonburg is facing assault charges after a fight in Tillsonburg.
Police say two people started argueing on Concession Street East Friday morning when things turned physical. Both suspects fled the area when police arrived. Officers tracked down one of the people involved in the assault and they were taken to a local area hospital with injuries.
The other person involved was charged with assault with a weapon and possession of a weapon for dangerous purpose.
---
SOUTH WEST OXFORD - A 32 year old man from Toronto is facing several charges after a vehicle fire on the 401 in South West Oxford.
Police and fire crews responded to the call on Saturday night arount 10. When they arrived the car was fully engulfed in flames on the side of the highway. The driver was charged with impaired driving, driving with open liquor, not having insurance or a valid permit.
No word on what caused the vehicle to catch fire.
---
TILLSONBURG - Sometimes lock it or lose it or lose it doesn't work.
OPP say someone smashed the window of a vehicle parked on Oxford Street in Tillsonburg on Saturday morning. Nothing was taken during the entry and police are investigating this act of mischief.
---
INGERSOLL - Police are looking into a case of mischief on Ingersoll Street North.
OPP say all four tires of a parked vehicle were damaged, along with the paint surface. Unknowns then gained entry into the vehicle and damaged the interior.

The OPP want to remind all residents that if they see anything suspicious to please contact the police immediately. If anyone is found committing acts of mischief, appropriate charges will be laid.
Members of the Oxford County OPP are continuing to investigate and are seeking the public's assistance with this investigation. If anyone has any information they are being asked to contact the Oxford County OPP at 1-888-310-1122.