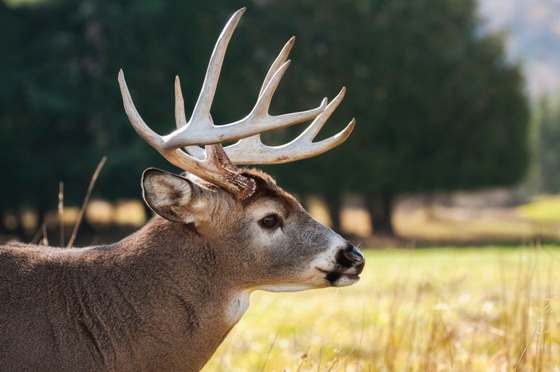 Drivers are encouraged to be alert and safe on both main and rural roads while behind the wheel.

OXFORD COUNTY - OPP are urging drivers to never veer for deer or any other animal that crosses the road.
It's hunting season along with mating season for deer and this makes them more active. Deer collisions around this time of the year always rise however, with distracted driving being a big issue with drivers OPP want people to make sure everyone stays safe and is aware. Deer will not hesitate to cross and have been noted to cross busier as well and not just rural roads. OPP Constable Ed Sanchuk has more on the issue.
"If you suddenly have a deer in your path we encourage drivers to stay in control, reduce as much speed as possible and whatever you do not steer straight. Don't veer for the deer, because by changing your direction quickly you run the risk of losing control, running off the roadway and rolling your vehicle. This can lead to serious damages to your vehicle and yourself."
Sanchuk adds drivers need to be aware of their surroundings while behind the wheel.
"You should be on the lookout for deer everytime you get behind the wheel of a vehicle, everytime you put that vehicle in drive. You need to be aware of your surroundings making sure you reduce your speed, but more importantly making sure your looking from left to right and if you do have an animal coming across the road that you don't veer for the animal and brake hard."
These are some more helpful tips from the OPP on making sure you have a safe drive during this time:
- Where you see one deer, expect more. Deer will are more than likely to move in herds.
- Reduce your speed. The slower you go, the more time you have to react to a deer crossing.
- Deer can move across roads at any time of the day or year but are known have higher activity in the fall and around sunrise & sunset.
- Watch for the glowing eyes of deer at night
- Remove all distractions from around you. Give yourself the highest possible chances to see and predict where deer might go.