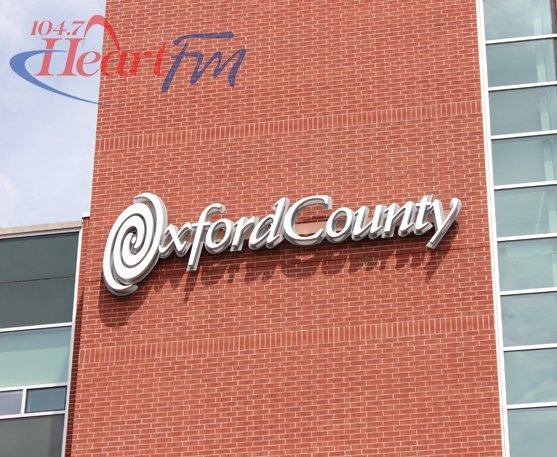 Oxford County council will discuss the face covering policy at tomorrow's meeting, which went into effect on August 6th.
OXFORD COUNTY - Oxford County's face coverings policy will be brought to council for discussion tomorrow.
The policy is in support of the Letter of Instruction that was initially sent out by Southwestern Public Health in late July, before it went into effect on August 6th.
Warden Larry Martin says should council pass the by-law, they would work together with the local health unit to find the appropriate resources.
"The County does not have its own by-law officers, we don't have our own police officers so we would have to go and possibly find a third party to enforce it."
SWPH sent out a Letter of Instruction to all businesses in Oxford, Elgin and St.Thomas to mandate face coverings in enclosed public spaces. A lower-tier government does not have to support the by-law but they cannot override the order.
Staff's report recognizes the recommendation by SWPH's Medical Officer of Health's for municipalities to pass by-laws establishing a local approach to enforcement measures for wearing face coverings that would extend beyond the expiry of Provincial Orders
If council decided to pass the by-law, it would brought back at their next meeting in September.