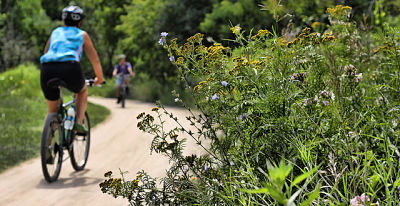 The County is looking to get some input from the public on a County-wide Cycling Master Plan before taking the final plan to council.
OXFORD COUNTY - Oxford County is looking for some public feedback as they develop a county-wide Cycling Master Plan.
The plan will build on work already done in the community to make it more accessible to cyclists. It will promote commuting by bicycle, connect roadway cycling routes to off-road trail networks, and enhance tourism opportunities.
The core objectives of the Cycling Master Plan are to:
- Better connect significant community areas and key destinations through municipal cycling and trail networks that also align with provincial cycling initiatives, such as the province-wide cycling network;
- Plan for multi-modal connections between cycling and public transit, car pool lots, and passenger rail service, and identify commuter cycling routes to support travel by bike to and from work or other major trips; and,
- Support education and promote tourism opportunities to create a stronger culture of cycling in Oxford County.
They are looking for the public's input on the plan before it goes before council. You can have your say on Speak Up Oxford which you can access online here.