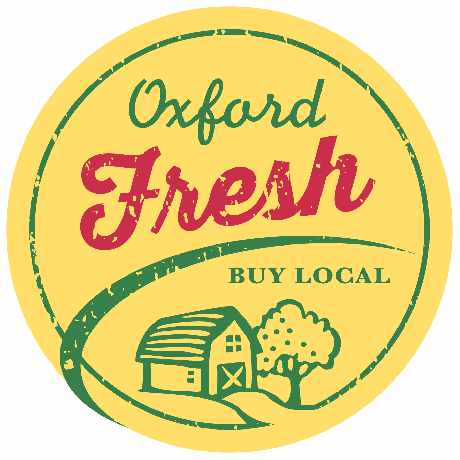 Local farmers can now fill out an application to have their own Oxford Fresh sign at the end of their laneway.
OXFORD COUNTY - Oxford Fresh is currently accepting applications for their laneway signage program.
Tourism Specialist with Oxford County Meredith Maywood says they started doing Oxford Fresh signs to help people buy directly from local farmers.
"The program started a few years ago when people were commenting that they didn't know that there neighbour grew and sold chickens and wouldn't it be great if their was a sign to let people know that this product was available locally. The Oxford Fresh Laneway Signage program started as a pilot program in Zorra Township. It is now entering its fourth year and is helping more people bring local farm-fresh products to the dinner table. The program supports local farms and raises awareness about how easy it is to eat local in Oxford County."
Last year, more and more people turned to local businesses to purchase their goods and this included many, who discovered a local farm business for the very first sign. President of the Oxford County Federation of Agriculture Dirk Boogerd says the program has really helped out a lot of local farmers.
"We are lucky to be surrounded by some of the finest farmland, agricultural businesses and producers in Oxford County. By supporting the Oxford Fresh Laneway Signage program, we make it easier for residents to access locally grown and produced food and goods. Especially during these unique times, the Oxford County Federation of Agriculture encourages everyone to make the trip to local farms, support our local economy and experience the benefits of eating local, fresh food."
More information about the program and how to apply can be found online here.