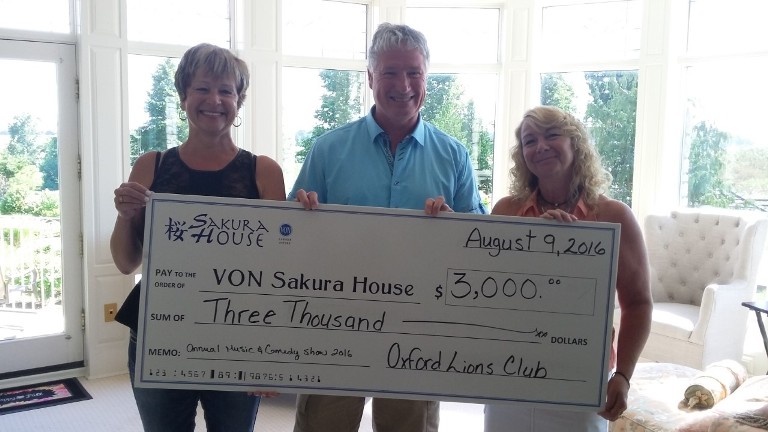 The Oxford Lions Club has made a big donation to support some local causes including Sakura House.
WOODSTOCK - The Oxford Lions Club has a large chunk of money back into the community.
Using the money raised during the Music and Comedy Night, they were able to donate $3,000 to Sakura House, $2,000 to The Wellington Animal Hospital, and $1,000 to the Lion's Exchange Program.
Past President Steve Newton says these causes are near and dear to their hearts.
"We all have a soft spot for Sakura House and we also have a soft spot for animals and what Wellington Animal Hospital does to save animals."
Partner at the Wellington Animal Hospital Donna Flanagan says this donation will allow them to continue the work they do to save lives.
"At this point in time we spend the money on helping the sick and injured. So those animals that had been hit by a car would otherwise need to be put down. They get the care that they need, we do all that at cost for the rescue. So it lets us do much more when we can have our costs recovered."