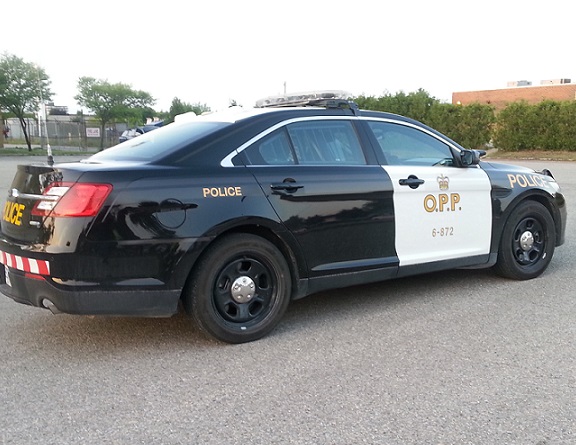 Briefs include two people arrested trying to get fake prescriptions filled in Tillsonburg, stunt driving, a 3 vehicle crash that sends 2 people to the hospital, a woman charged with careless for going into the ditch and copper thefts all in Oxford County.
NORWICH TOWNSHIP - One person was injured and a 64 year old woman was charged with careless driving after a vehicle went into the ditch on Oxford Road 13 in Norwich Township.
Police say the driver lost control going south bound on Wednesday evening and entered the west ditch where the vehicle then went air borne landing in fielding.
As a result of the collision, the driver was transported by ambulance to a local area hospital to be treated for minor injuries. She was also charged with careless driving.
---
TILLSONBURG - Oxford OPP are investigating a fraud at a local pharmacy on Broadway Street in Tillsonburg.
Police were contacted by an alert pharmacist who realized that they were given a fake prescription, and asked to fill it out.
Police arrived on the scene and arrested the suspect. During the arrest another man approached police and was also taken into custody. Turns out he had been involved in a similar incident in July.
As a result, police have charged 25-year-old Amal Ahmed Abdosh ZAKARIA of North York, Ontario with the following offences:
- Possession property obtained by crime under $5,000 (3 counts)
- Use, deals, acts of forged documents (3 counts)
- Personation with intent to avoid arrest, prosecution of obstruct justice (Identity Fraud)
Charged with personation with intent to avoid arrest, prosecution or obstruct justice (Identity Fraud) is 24-year-old Sitra SHERIF of North York, Ontario.
---
INGERSOLL - A tractor trailer parked on Victoria Street in Ingersoll was tagged with graffiti.
The mischief happened sometime on Wednesday afternoon between 4:00 and 6:00 p.m. The OPP is urging all residents to contact police immediately if they observe suspicious activity.
Members of the Oxford County OPP are continuing to investigate and are seeking the public's assistance with this investigation. If anyone has any information they are being asked to contact the Oxford County OPP at 1-888-310-1122.
---
OXFORD COUNTY - One man had to be extricated from their vehicle after a chain reaction three vehicle collision on Wednesday.
Police say the one driver crossed the centre line on Perth-Oxford Road and hit the drivers side of a transport truck. The vehicle that crossed over then struck a third vehicle also travelling westbound and which time the third vehicle crashed into a guard rail.
The drivers of both vehicles were taken to the hospital and one of them had to be extricated. The driver of the transport did not suffer any injuries.
The first driver, a 44 year old man from Kitchener was charged with careless driving.
---
EAST ZORRA-TAVISTOCK - Police are looking into an act of mischief on Burton Street in East Zorra-Tavistock on Wednesday morning.
Someone cut a plastic protective cover on wiring looking for copper. They also damaged a bobcat mini-excavator by cutting an air hose and removing the metal oil rod. The OPP want to remind all residents that if they see anything suspicious to please contact the police immediately. If anyone is found committing acts of mischief, appropriate charges will be laid.
---
WOODSTOCK - A 38 year old woman from Woodstock has been charged with stunt driving.
Police say they clocked the woman doing 130 km/h in a posted 80 km/h zone on Plank Line on Wednesday afternoon. The woman was charged with stunt driving and her vehicle was impounded and licence suspended for 7 days.