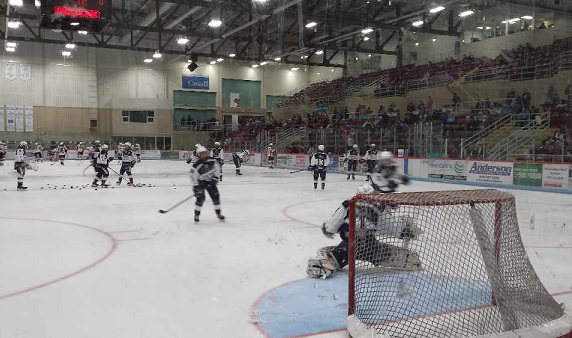 The PJHL is hoping to start their season on February 1st, which means we will hopefully be able to see the Navy Vets play in 2021.
WOODSTOCK - The Woodstock Navy Vets will take the ice again in February.
The PJHL held a Board of Governors meeting on Wednesday. They decided to start the regular season on February 1st.
In a press release Commissioner Terry Whiteside stated the following.
"This date will be incumbent on getting permission of all of the health authorities and governing bodies and will take into account the safety of our players, coaches, officials, staff and fans."
Details on the upcoming schedule and playoff formats will be released in the New Year.