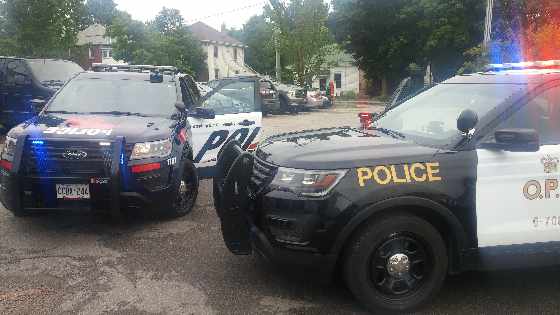 Briefs include a shoplifter busted in Woodstock, stolen vehicle recovered, Woodstock man charged with racing, a smoke machine tossed into a home in Tillsonburg and an impaired driver in Woodstock.
WOODSTOCK - A 27 year old man from Woodstock was charged with racing in Perth County.
Police say they clocked the man doing 157 km/h on Perth Line 55 last Thursday morning. The man had his licence suspended and vehicle seized for impounded for 7 days.
---
TILLSONBURG - OPP are investigating a dangerous act of Mischief in Tillsonburg.
Police say a smoke generating device was tossed into a home on Denton Drive around 2 am on Sunday. The device caused smoke to billow throughout the home and it did cause damage to a small carpet. Nobody was injured.
Anyone with information about this investigation is asked to contact the Oxford County OPP at 1-888-310-1122. Should you wish to remain anonymous, you may call Crime Stoppers at 1-800-222-TIPS (8477), or submit an online tip at www.oxfordcrimestoppers.com where you may be eligible for a cash reward of up to $2000.
---
WOODSTOCK - A 36 year old man from London was arrested for impaired driving in Woodstock on Friday night.
Officers say they originally tried to pull over the man just after 6 pm after he blew through a red light. When officers were talking to the driver, they determined he had been drinking and the man was taken back to the detachment for further testing.
---
WOODSTOCK - Woodstock Police arrested and charged a 29 year old man who they say attempted back to back thefts from different businesses on Friday afternoon.
Police were called to two reports of theft at different businesses in the area of Dundas and Clark around 2:30. Officers were able to get CCTV footage of the suspect stealing from both stores.
---
WOODSTOCK - Woodstock Police were able to recover a stolen vehicle on Sunday.
The vehicle was reported missing on Sunday night. Woodstock Police were notified of the theft from the OPP and found the vehicle abandoned in a parking lot on Mill Street about 45 minutes later.
The Woodstock Police Service would like to encourage anyone having information about this investigation or any other investigations to contact the Woodstock Police Service at 519-537-2323 or Crime Stoppers 421-TIPS (8477) or toll free at 1-800-222-TIPS (8477).