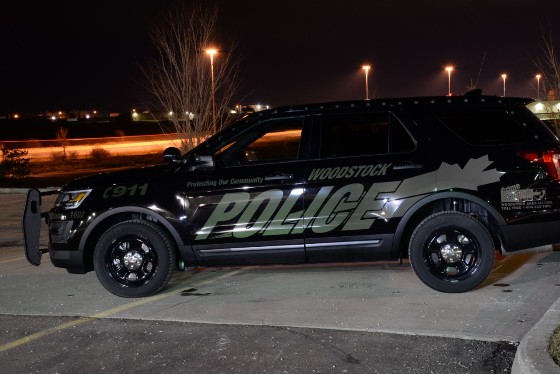 Briefs include a shoplifter busted in Woodstock, a John Deere backhoe stolen in Blandford-Blenheim, and a generator and a scooter taken in two separate thefts in Woodstock.
WOODSTOCK - Woodstock Police are investigating a break, enter and theft on Berwick Street.
Someone stole a generator from the home overnight between Sunday and Monday. The door to a shed on the property was broken to gain access.
The Woodstock Police Service would like to encourage anyone having information about this investigation or any other investigations to contact the Woodstock Police Service at 519-537-2323 or Crime Stoppers 421-TIPS (8477) or toll free at 1-800-222-TIPS (8477).
---
WOODSTOCK - A 35 year old man from Woodstock has been arrested for shoplifting.
Police say the man left a store with a cart full of products in the area of Springbank and Devonshire on Monday morning. Officers attended the scene and arrested the farm on the following charges:
- Possession of Firearm or Ammunition Contrary to Prohibition Order
- Theft Under $5000 – Shoplifting
- Fail to Comply with Probation Order
---
WOODSTOCK - A scooter has been stolen from a parking lot in Woodstock.
Police say the red motorized scooter was taken on Monday morning between 6:50 and 8:10 in the area of Dundas and Kent.
Anyone with information is asked to contact Woodstock Police or Crime Stoppers.
---
BLANDFORD-BLENHEIM - A 2003 John Deere 410G backhoe has been stolen from a property on Township Road 8.
OPP say the theft happened during the power outage over the weekend. The backhoe was parked on the property amongst other farm equipment.
Anyone with information about this investigation is asked to contact the Oxford County OPP at 1-888-310-1122.
Should you wish to remain anonymous, you may call Crime Stoppers at 1-800-222-TIPS (8477), or submit an online tip at www.oxfordcrimestoppers.com where you may be eligible for a cash reward of up to $2000.