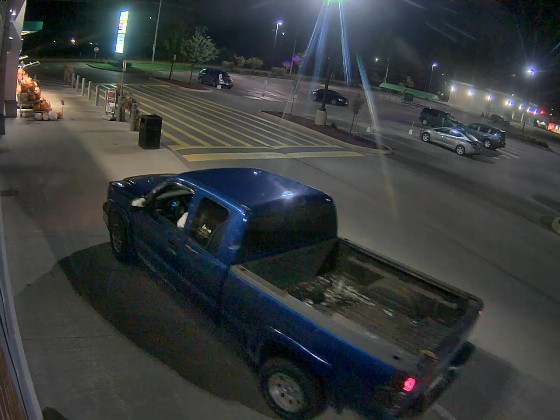 Stratford Police are warning local business owners in the region to be cautious as they search for three suspects who have tried three times now, to steal ATM's in the Festival City.
STRATFORD - Stratford Police are searching for suspects after three attempted ATM machine thefts in the Festival City.
Police believe the incidents are related and involve the same three suspects. The first attempt happened around 3:00 am on Monday at the Sobeys on Huron Street. An employee in the store scared off the suspects, who fled the scene in a blue pickup truck.
Later that morning around 4:45 a.m, the same vehicle was spotted at Festival Market Place on Ontario Street. They tried to remove the ATM machine from the Neighbourhood Credit Union, at one of the mall entrances, but were unsuccessful in their attempt.
Then the next morning, around 4:25 a.m, they tried to hit up the same Sobey's store again. Once again they were frightened off by employees in the store.
Police are searching for three suspects driving a mid-2000's royal blue Chevrolet pick-up truck. Limited descriptions of the suspects are available. It is believed that the three individuals involved are all males of average height and build.
In each incident they have had their heads, faces and hands covered and no further physical descriptors were obtained. The Stratford Police is also asking store owners with ATM machines to be aware of these matters and to review the security measures they have in place to increase security.
Please keep an eye out for this vehicle, specifically during the overnight hours, and contact the Stratford Police at 519-271-
4141. If you have information regarding these incidents, please contact the Stratford Police or Crime Stoppers at 1-800-222-TIPS.