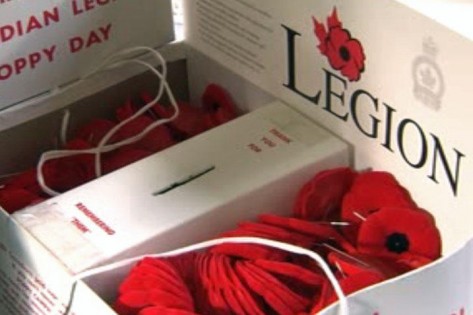 Police say an empty poppy box was discovered inside a Delhi restaurant washroom on Remembrance Day.
DELHI - Norfolk OPP are going through surveillance camera footage after a poppy donation box was stolen from a restaurant in Delhi.
Police were called on Saturday night after someone discovered a poppy box in the washroom of the restaurant on King Street. Police say all of the cash from the box was taken last Thursday and then it was discarded in the bathroom.
Police are continuing to investigate this incident and will be reviewing video surveillance footage in an attempt to identify those responsible. Constable Ed Sanchuk says police are treating this theft very seriously.
"Our veterans have played such an integral role in Canadian history and society, and this act of theft is very disturbing. The OPP are seeking the public's assistance with this investigation. If anyone has any information regarding this incident they are being asked to contact the Norfolk County OPP Detachment at 1-888-310-1122."
Anyone with information regarding this incident should immediately contact the Ontario Provincial Police at 1 - 888 - 310 - 1122. Should you wish to remain anonymous, you may call Crime Stoppers at 1 - 800 - 222 - 8477 (TIPS) or leave an anonymous online message at www.helpsolvecrime.com where you may be eligible to receive a cash reward of up to $2000.