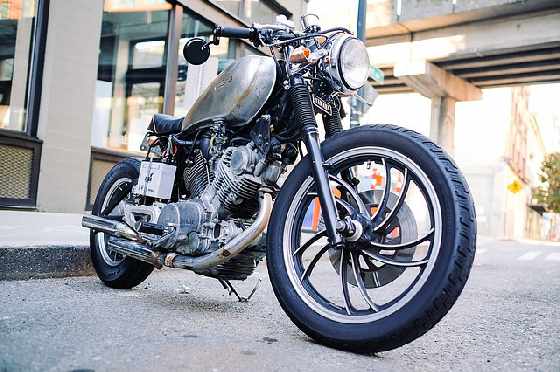 Stock photo - Pixabay.com
Woodstock was one of six stops for over 40 motorcycle-riding realtors this past week. They made the trip from Mississauga to London in an effort to raise funds for the 14th annual Ontario REALTORS Care Foundation Motorcycle Ride for Charity.
WOODSTOCK - Over 40 motorcycle-riding realtors traveled from Mississauga to London to raise money for the 14th annual Ontario REALTORS Care Foundation Motorcycle Ride for Charity.
They also made their way through Woodstock, which was the last stop before London on Wednesday.
President of the Woodstock-Ingersoll and District Real Estate Board, Neil Krushel says this ride is one of the charities they hold.
"As realtors we're involved in the community quite a bit, involved in the purchase of homes and businesses and likewise, so obviously we like to do as much as we possibly can to support the area where we're from. So initiatives like the Motorcycle Ride or initiatives like the REALTORS Care Food Drive, which happened in May, which we ended up collecting, between Woodstock and Ingersoll, we got over 28,000 lbs of food for the local food banks which is a great initiative. It really kind of helps out."
Krushel says the event is designed to help the homeless throughout the province.
"There's a lot of realtors in Woodstock of varying backgrounds and obviously varying pastimes and many of them are motorcyclists, so some of them decided they wanted to start an event where they would be able to mix charity with something they also love, which is riding motorcycles. So they started a ride which starts in Mississauga and it ends in London with six stops along the way and they're riding for charity just to kind of spread the word. All of the money that is usually raised from this event goes to some sort of shelter-based charity. So it's going towards a good cause and they have a lot of fun in the process."
Heart FM reached out for a comment on a total amount from this year's ride, but the event organizers were unavailable. The goal this year was to raise $30,000.00.
The event began in 2006 and it has raised over $400,000 for the Ontario REALTORS Care® Foundation.