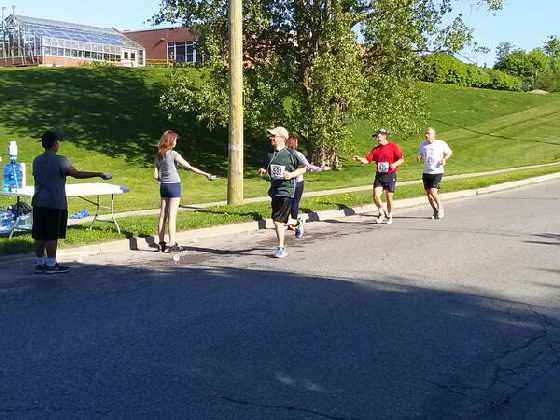 The Dairy Capital Run is a fundraiser that supports the Woodstock Hospital Foundation and the virtual run will begin on May 24th and go until June 24th.
WOODSTOCK - Registration is open for the Woodstock Hospital Foundation 2020 Dairy Capital Run.
The annual fundraiser will not be able to run like normal this year because of the COVID-19 pandemic. They are going to switch things up to keep the fundraiser going and will be doing a Virtual Run this year.
Here is a statement from the Dairy Capital Run web site.
"A virtual run is still an interactive and fun running event, it just means that you get to run or walk your registered race distance, whenever and wherever you want. That means you can run 5K on your treadmill, or you can walk 2K on your favourite trail. Its whatever you want it to be. The virtual run will start on Sunday, May 24 (the original Dairy Capital Run event date) and will run until June 24. This gives you an entire month to complete your distance. You will still receive this year's Dairy Capital Run branded shirt and bib in the mail."
The Dairy Capital Run is a fundraiser in support of the Woodstock Hospital Foundation.
All proceeds stay right here in our community and go directly towards upgrading technology and equipment at Woodstock Hospital. You can register online now and find more information here.