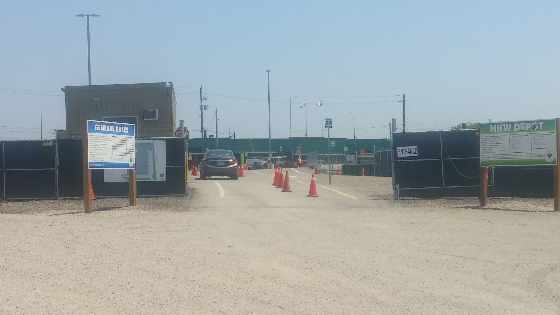 Starting on Wednesday, you will only need to make a reservation at the Enviro Depot if you want to drop off Household Hazardous Waste on Saturdays.
WOODSTOCK - Starting on Wednesday, you will not need to make a reservation to go to the Enviro Depot in the City of Woodstock.
The Depot is located at 944 James Street. It will operate on Wednesdays, Thursdays and Fridays from 10 am to 6 pm. Safety protocols will be in place so please be forewarned of anticipated delays, particularly in the morning hours.
The only items that will not be accepted Wednesday through Friday will be household hazardous waste. Household hazardous waste will only be accepted Saturdays along with other items accepted at the Depot, by reservation only.
For reservation please call 519-539-2382 ext. 3102 or 3104.
Wearing a facial covering is recommended.
The Public Works Department would like to thank residents for their patience and understanding.