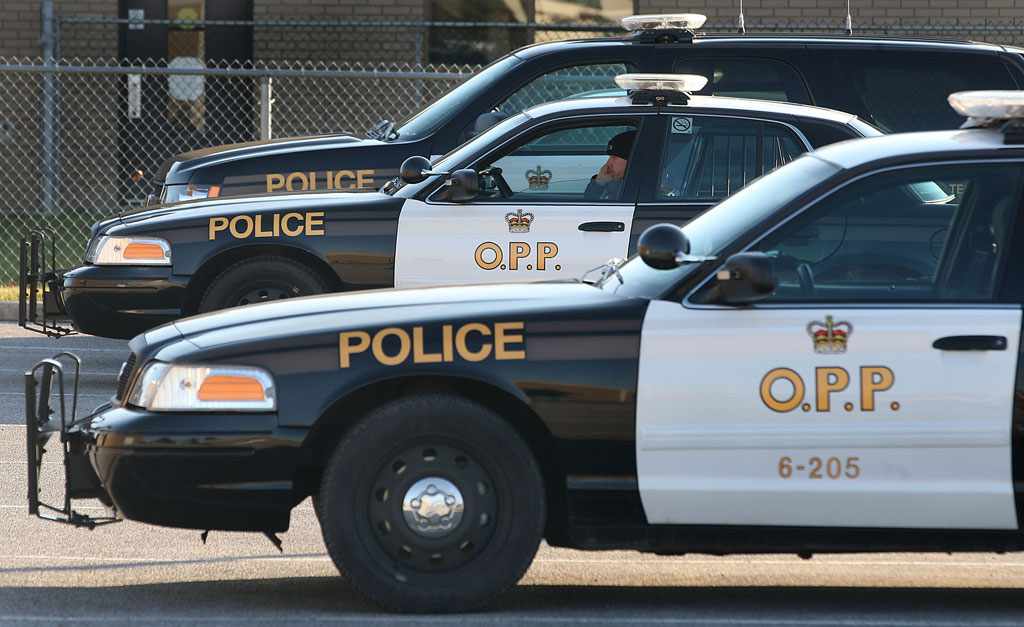 stock photo
The OPP Tactics and Canine Units were among the teams of officers on hand after a Charlotteville resident was assaulted in an armed home invasion on Wednesday.
UPDATE: Police have one suspect in custody and have issued an arrest warrant for a second suspect from Woodstock.
OPP are searching for 38 year old John Jacob Griffioen of Woodstock Ontario. Griffioen is described as being a white man, about 6'0 tall, medium build, weighing about 185 pounds with short blonde hair and blue eyes. A third suspect is still outstanding. She is described as heavy set female, about 5'4 with brown eyes, she was wearing light coloured shirt with dark pants.
33 year old Johan Wall of Norfolk County has been arrested and is facing the following charges.
Break and enter
Robbery using firearm
Unauthorized possession of firearm
Occupant of vehicle knowing there was a firearm
Possession of weapon for dangerous purpose
Firearm - use while committing an offence
Possession of firearm or ammunition contrary to prohibition order
Uttering threats - cause death of bodily harm
Anyone with information on Griffioen's whereabouts is asked to contact Norfolk OPP or Crime Stoppers. Investigation has determined that this was not a random attack and there is no threat to public safety however investigators are urging the public to contact police immediately by calling 9-1-1- and to avoid making contact with either of these individuals.
NORFOLK COUNTY - OPP have taken one person into custody but are on the lookout for two other suspects after a violent home invasion Charlotteville.
The suspects were armed with a handgun when they entered the home on Road 10, the resident was assaulted and suffered minor injuries.
Several police units were called in to assist, including the Tactics and Rescue Unit, Emergency Response Team, OPP Canine Unit, Norfolk County Crime Unit and Crisis Negotiators.
Police did locate the getaway vehicle at a Schafer Side Road address.
Highway 3 was closed between Highway 59 and Schafer Side Road for approximately 8 hours for the investigation.
OPP say there is no threat to public safety. More information will be provided as it becomes available.
OPP Constable Ed Sanchuk