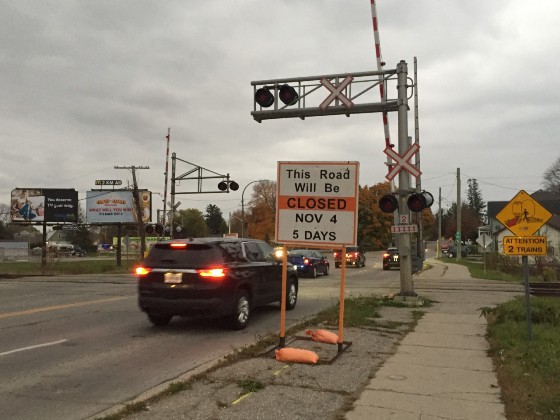 Expect some major delays at a couple of busy streets in Woodstock next week with road closures and lane restrictions.
WOODSTOCK - Some major road work is happening in the City of Woodstock next week that will cause some delays.
Wilson Street between Hounsfield and Henry will be closed next week for track work by CN rail. Motorists will be asked to follow the detours. This is at the train tracks, just past Norwich Ave on your way to Dundas.
Van Ave will have lane restrictions on November 4th as well from 7:00 a.m. to 7:00 p.m. between Tecumseh and Devonshire. Only one lane will be open, through traffic will be controlled by a flag person. The County is doing some work on the bridge.