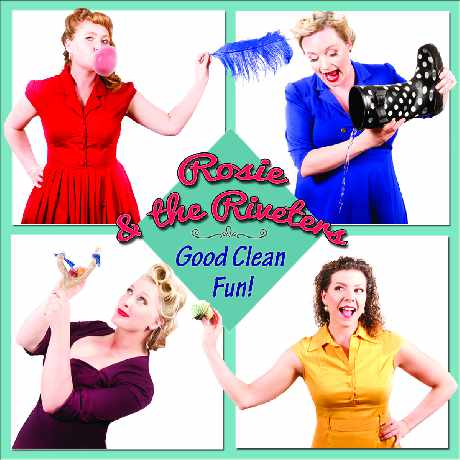 The quartet Rosie and the Riveters will hit the stage at Rose Hill Farm on August 5th.
WOODSTOCK - Rosie and the Riveters are coming to Woodstock on August 5th to play a sold out show at Rose Hill Farm!
The Saskatoon based quartet is known for playing uplifting music with a 1940's flare and just released their second album Good Clean Fun! this past fall. All four women in the band sing and they take turns playing a guitar.
Band member Allyson Reigh tells Heart FM what people can expect to see at their Woodstock show.
"We always have so much fun on stage and one of the best compliments we have ever received is someone came up to us after a show and said it looks like you have so much fun and you really like each other and we do we just have a really great time. We hope that people can come to our show, just relax, be with their friends and hear music that is positive, uplifting and will keep your toes tapping and your fingers snapping."
Reigh adds audience members can also join in the fun as well.
"We love it when people come out and dress up to be part of our show! We wear vintage inspired outfits and vintage inspired headpieces, shoes and red lipstick. If people feel like they want to dress up as part of it if they have already got tickets to the show in Woodstock then we highly encourage that."
They are stopping in the Friendly City before they head on their very first US tour. The proceeds made at the Woodstock show will benefit Ingamo Homes.
Click here to learn more about Rosie and the Riveters show in Woodstock.