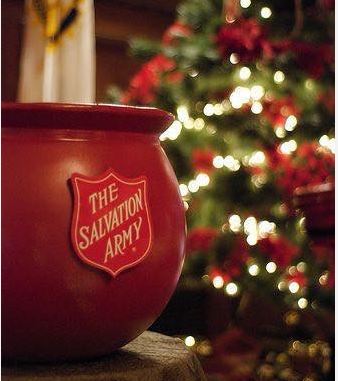 Photo credit: Facebook.com/Old Fashioned Christmas Bazaar and Café
Visitors have a chance to win door prizes this year, which will feature toys and toiletry collections. Plus, there will be handmade items and fresh pies inside the Salvation Army Community Church and it is from 9:00 am to 2:00 pm.
WOODSTOCK - Woodstock residents are invited to the local Salvation Army's Old Fashioned Christmas Bazaar and Café this weekend.
It will be at their Community Church where you'll see everything from homemade crafts to fresh pies.
Major Naomi Dalley says it is a multi-purpose fundraiser.
"We do raise funds and the Women's Ministry team does this every year in order to support other ministries, so things like the food bank in town, even overseas missions we've put money towards, some of the money sometimes goes towards sending kids to camp. And helping even some clients go to retreats."
In addition to the handmade items, there will be vendors in attendance.
Dalley says it is the first time the fundraiser will have door prizes available this year.
"One of our features that everyone loves is the gift baskets that we sell. We have a couple of very talented ladies that put together themed gift baskets so some of them are based on toys, some of them are lovely toiletry collections, some of them are for men. I think they've had bedding sets that are in baskets."
She adds the gift baskets sell very well. Upon entry, people can fill out a ballot to win one of them.
It is free to attend and it happens this Saturday from 9:00 am to 2:00 pm. A lunch will be provided too, which is scheduled to be served at 10:00 am.