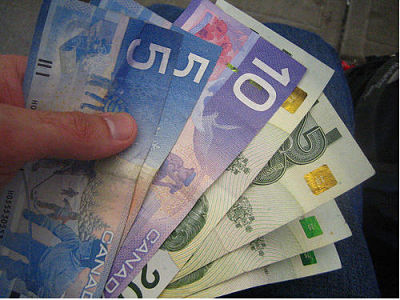 Millennials may be easy targets for scammers due to snap decisions and a feeling of invincibility.
New research from the Better Business Bureau is shattering the stereotype of your typical scam victim.
Their research shows Millennials are actually more vulnerable to scams than Baby Boomers and older. CEO of the Better Business Bureau serving Western Ontario including Oxford County Deborah Brady says there are a number of reasons why Millennials are more likely to be scam victims.
"They have the invincibility belief. So they always think these things won't happen to them, they make their decisions very quickly, and perhaps because young people don't feel at risk they are more likely to be at risk because they are not taking precautions."
Another reason is because the OPP and others have spent so much time teaching Baby Boomers and seniors about how to protect themselves from scams.
Brady says normally when you think of a scam victim you think of a the "little old lady" with white hair and that is simply not case.
"It turns those stereotypes upside down completely and there is about even frequency on people being contacted by scammers."
The study's co-author Emma Fetcher who is the Product Manager with the BBB Institute says we've bought into stereotypes about scam victims.
"They're usually seen as vulnerable and elderly, or gullible and poorly educated. These stereotypes are strongly held... and they are wrong. We are all at risk, but younger and more educated individuals are actually the most likely to be scammed."
Brady says she thinks this research is very important moving forward.
"This research is so vital, not only to stop scammers from hurting consumers, but to help businesses. That $50 billion 'underground' economy is stealing from the legitimate marketplace. Every dollar lost to a scam is a dollar not spent at a lawful, trustworthy business."
Millennials are especially vulnerable to scams involving credit.