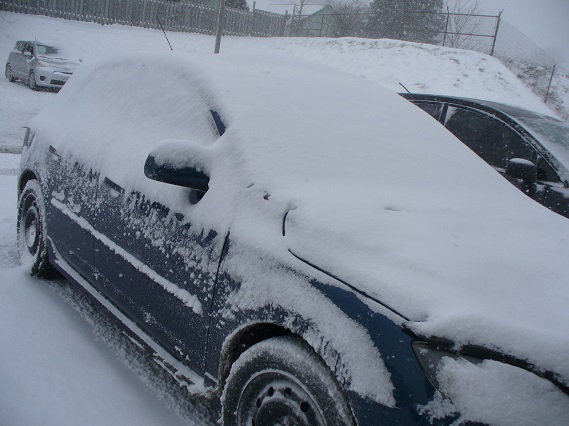 Oxford OPP are reminding everyone to slow down and give yourself plenty of time to reach your destination today, if you have to venture outside on the roads.
OXFORD COUNTY - Make sure you take the extra time to clear all of the frost, snow and ice from your car before you hit the road.
You should also make sure you clean your wiper blades and your windshield washer nozzles to make sure they work properly.
OPP Constable Ed Sanchuk says it's hard to avoid any road hazards when you can't see in the first place.
"Visibility matters and taking those extra few minutes could mean the difference between life and death. The ability to see clearly out your vehicle is vital to safe driving."
He adds you should also leave a little earlier than usual.
"If you have to leave in order to be on time for work, make sure you give yourself enough time to get there. You should also make sure your gas tank is filled to the top just in case you get stuck on the highway or a sideroad due a collision or any other incident that may be occurring so you don't run out of gas."
Sanchuk says it's a good idea to make sure your cellphone is completely charged, just in case you need to call a tow truck for help.
He adds you should also turn your headlights on and leave lots of space between the vehicle in front of you.