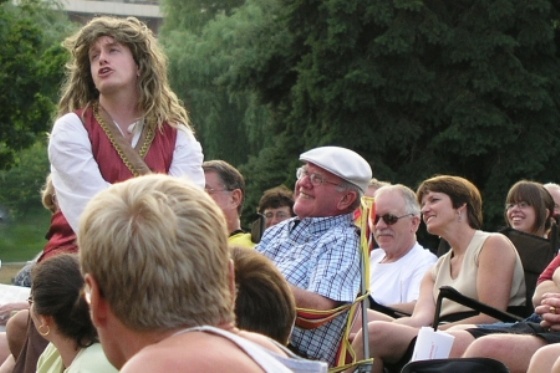 Courtesy: The Driftwood Theatre Group
Centennial Park in Ingersoll will be the host of one of Shakespeare's biggest plays. On Friday, the Driftwood Theatre Group will be presenting Midsummer Night's Dream.
INGERSOLL - A timeless Shakespeare play will be coming to the Ingersoll Museum.
The Driftwood Theatre Group will make a stop in Ingersoll on Friday night to present A Midsummer Night's Dream.
The theatrical company originated in Oshawa and travels across Ontario during the summer months to perform numerous plays outdoors, Ingersoll being the furthest west they travel to. The show is a comedy about humans and fairies describing their interactions, with a little bit of a love story and more.
Curator at Ingersoll Museum, Scott Gillies says the play can be perceived in so many ways by all ages.
"Shakespeare can be interpreted so many different ways and this one will certainly be an entertaining rendition of it."
Gillies praised the Driftwood Group for their work.
"Driftwood has done some amazing things over the years and has often times a slightly different approach to how they view Shakespeare's work."
The play is on Friday and will begin at 7:30 p.m in Centennial Park. The show is weather permitting but it will be moved to the Ingersoll Arena if it rains.
Admission is pay what you can and you are encouraged to bring a blanket along with a lawn chair to enjoy the show.