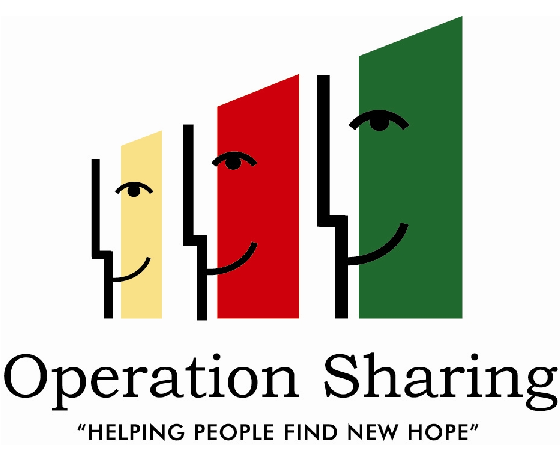 The Inn at Old St Paul's Church in Woodstock has been receiving more people than normal during this recent cold snap. They average about 8-10 guests every night, recently they have about 16 people come through.
WOODSTOCK - Extreme cold weather and snow means more and more people using the homeless shelter in Woodstock.
The Inn is operated through Operation Sharing at the Old St. Paul's Church. It is a short term emergency shelter for people who are homeless or in crisis and is now open all year and is one of the few shelters that allow pets on the premises.
Associate Chaplain with Operation Sharing and for the Inn Daryl Watson Says the weather has brought up the numbers of visitors.
"We're probably averaging before the cold weather 8 to 10 people on a nightly basis and then when the cold weather spiked, of course we usually spike up to an average of 15 to 16 a night, and of course some nights are more full, but the cold weather usually increases our visitors to about 15 to 16 a night."
The Inn is run through Operation Sharing and receives funding from Oxford county and donations from Old Saint Paul's Church and the community, if it wasn't for the funding and donations the program wouldn't be able to run.
The Inn has 16 beds and can accommodate 20 people within the Church, at the moment they are hosting 14 people with one dog. Watson says they have not had to turn anyone away because of capacity.
"We have four emergency beds for bad weather events, so we have a capacity for 20 people, we have been fortunate that we haven't had to turn anybody away because if the number ever increases over 20, the church allows us to use the bottom half of the church to fill in more people if needed. So we are lucky in a sense, that we have never had to use that yet but it's there, just in case the number rises above 20, we can use the lower hall."
Watson adds that some people have no choice but to come in.
"Every year when the weather gets kind of cold like this it definitely increases the numbers and people who are normally braving the weather when its warmer outside, they are kind of forced to come inside and into the Inn."
Donations can be dropped off at Old Saint Paul's Tuesday to Friday 8:45 AM to 11:45 AM and are always in need of:
- Easy to prepare food
- Microwavable items
- Milk
- Coffee cream
- Sugar
- Tea & coffee
- Canned goods
- Cleaning supplies (dish soap, floor cleaners, cleansing wipes, cleaning cloths, etc)
- XL garbage bags
- Laundry supplies
- Air fresheners and sprays
The Inn is staffed by both paid workers and volunteers to help and offer specific types of assistance in helping Guests gain self-sufficiency and be able to support themselves, because of the increased number of people in the Winter any volunteering is appreciated.