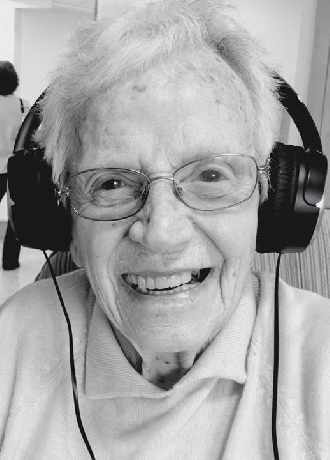 Oxford County residents have a chance to get an in depth look at a recent report from the Ontario Health Coalition on Long Term Care Homes in the Province.
WOODSTOCK/TILLSONBURG - Oxford County residents will have two chances to get an in depth look at the Ontario Health Coalition Report on Long Term Care Facilities in Ontario.
The report is called Situation Critical and it looks at some of the major issues facing Ontario Long Term Care Facilities including staffing shortages, long wait times and violence amongst residents.
Bryan Smith with Oxford Health Coalitions says we have a real problem in Ontario with the way we take care of our elderly.
"This report has received some national attention because Ontario is in a situation that is very critical and in other provinces they shake their heads sadly, that a Province as wealthy as Ontario does such a poor job of taking care of their elderly."
Smith will be providing an in depth look at the review in Tillsonburg and Woodstock today Monday January 28th.
"Not only will they hear the broad outline of the report, they will hear some local specifics about the report as well, which cannot be contained in a report that is not going to be thick enough that it can sink a ship. Despite the fact that there was an awful lot of data gathering done in Oxford County, I am aware that there were a lot of people who were not aware or not able to attend the date sessions and there could still be more information to be learned from members of the community who have experienced, via a family member what is to be in long term care."
Smith will provide an in depth look at the report and our local numbers today, January 28th in Tillsonburg at 10:30 am at the Public Library and then again that afternoon in Woodstock at SouthGate Centre at 2:00 pm.
Among the key findings in the report:
- There were 27 homicides in Ontario's long-term care homes, according to the Ontario Coroner in the five years leading up to the report: a homicide rate that is 4-times that of Toronto and 8-times that of communities that are similarly-sized to Ontario's long-term care home sector (80,000 people).
- Resident-on-resident violence has increased since 2011 and staff injury rates in long-term care are among the highest of any industry in our economy.
- Access to long-term care is poor, and even more difficult for equity-seeking groups.
- By every measure the acuity, that is the complexity and heaviness of the care needs of the residents in long-term care has increased dramatically. This is a result of massive hospital cuts: Ontario has cut more hospital beds than any other province and is almost at the bottom of OECD rankings. As a result, today's long-term care homes are yesteryear's chronic care and psychogeriatric hospitals, but without the same resources.
- In fact, long-term care beds are funded at 1/3 the rate of chronic care beds but house residents that used to be considered chronic care or psychogeriatric care. This shift is saving money at the expense of the health and safety of the vulnerable residents in long-term care and their care staff.
- While acuity has skyrocketed hands on care levels have actually declined. The result is the escalating violence that we are witnessing.